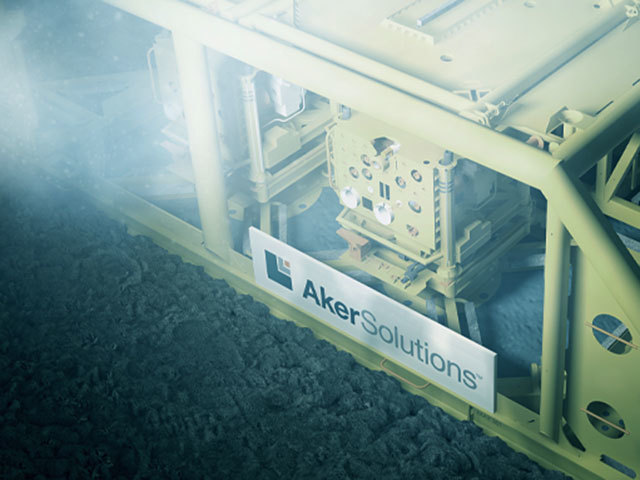 Aker Solutions has today announced the opening of its upgraded Dyce, Aberdeen site in order to target the growing UK subsea market.
Aker Solutions today officially opens its upgraded Aberdeen services facility to help capture subsea sector growth in the UK and elsewhere.
As the subsea sector continues to grow within the UK, Aker Solutions say this new facility will better allow them to "maximize production and returns from existing assets and infrastructure amid tighter budgets".
Sian Lloyd Rees, Aker Solutions' UK country manager, said: "Our investment in the Aberdeen services base demonstrates our commitment to the North Sea, a mature basin where we see opportunities. It's also part of our wider strategic move to capitalize on the broader potential we see in the services sector globally."
The £8million site upgrade enables Aker Solutions to extend its services offering beyond subsea controls to include subsea trees and tooling equipment.
It includes installation of new equipment, a reorganization of the space and implementation of lean processing and methodologies, helping to improve efficiency at the site.
Deirdre Michie, chief executive of Oil & Gas UK, who is opening the facility today, said: "The subsea sector is a high-tech, export-driven engineering and manufacturing success story of tremendous importance to the UK. By investing in this new facility and further broadening its capabilities, Aker Solutions is contributing to Aberdeen's reputation as a center of excellence for subsea services and demonstrating its confidence in the basin's future potential."
The services hub, located just outside Aberdeen in Dyce, will retain its capability to manufacture new equipment such as subsea control modules for Aker Solutions' North Sea customers. It will also continue to service existing subsea controls modules for Aker Solutions' customers globally.
Aker Solutions has been in the UK since 1982 and employs about 2,500 people in Aberdeen, Reading and London, including about 200 employees at the facility in Dyce.
Recommended for you

Centrica selects Aberdeen's Wood to service Rough gas storage site