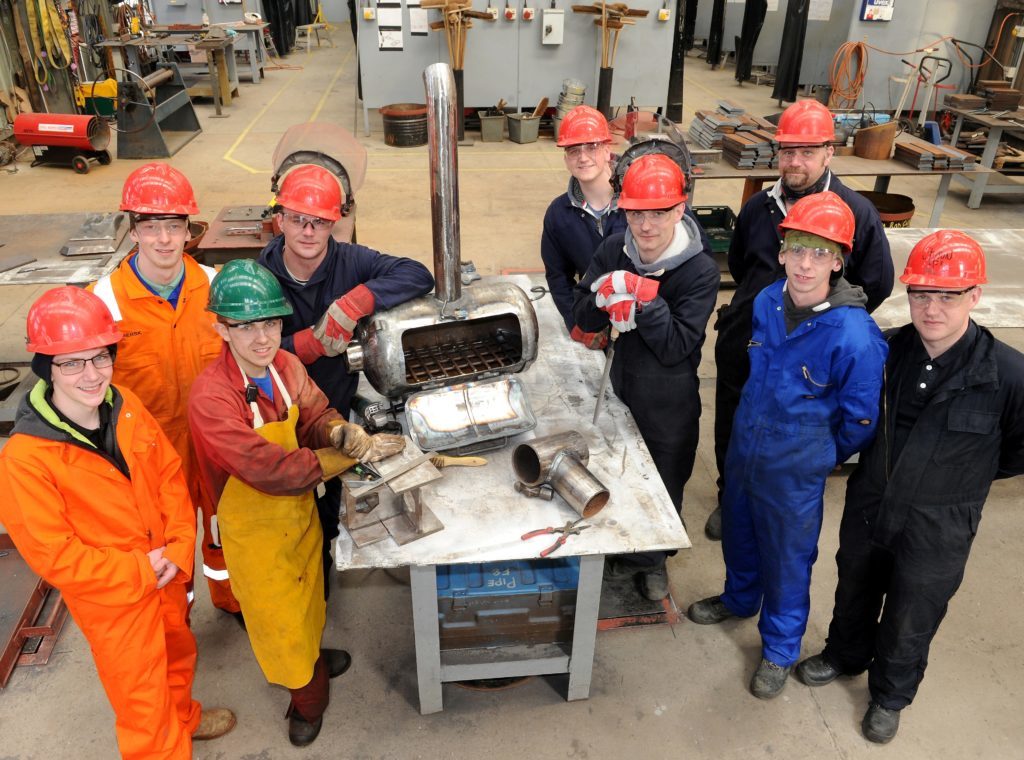 Increasing activity in the oil and gas and renewables sectors has seen one of the Highlands' major fabrication firms double its workforce in recent week and take on nine trainees.
The number of people working at Global North Fabrication (GNF) facilities around the Cromarty Firth has grown from 140 to 280 in the past month.
Part of the Inverness-based Global Energy Group, the company – formerly known as Isleburn – suffered job losses in the recent North Sea downturn.
The trainees range in age from 17 to 45 and were hired after a course at Nigg Skills Academy (NSA), a not-for-profit business set up in 2012 to address energy industry skills shortages.
Academy chairman Alastair Kennedy said: "We have come through some difficult times as many companies have within the energy industries. It is really pleasing nine of our current cohort of students have been offered training with Global North Fabrication."
GNF operations manager Sean Nicholson said: "All of them impressed us greatly and we must commend the instructors within the academy for the level of training they are providing.
"We originally thought we would take one on for each of our five facilities but we were so impressed at the interview stage we decided to take nine."
The next 16-week course at NSA, which has a three-year contract with North Highland College to deliver engineering and fabrication qualifications, starts on May 16.