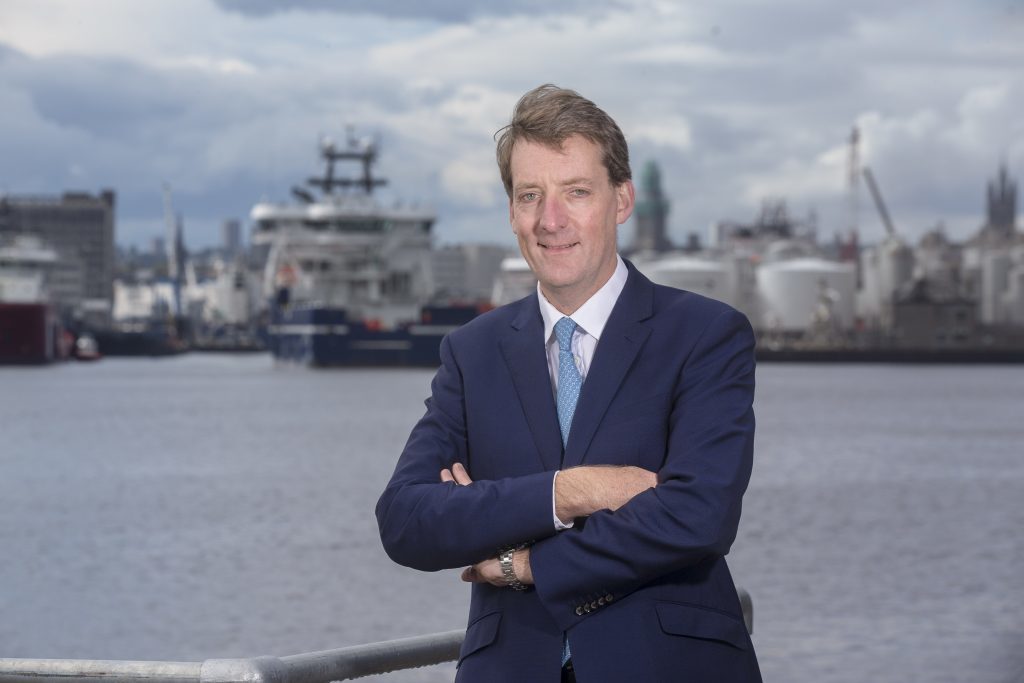 The latest offshore licensing round shows exploration is still "alive" in the North Sea, the industry's regulator said today.
The Oil and Gas Authority (OGA) has agreed to dish out 123 licences over 229 blocks or part-blocks to 61 companies in the 30th offshore auction.
A total of 813 blocks or part blocks in the southern, central and northern North Sea, west of Shetland and the East Irish Sea were put up for grabs when the licensing round was launched in July 2017.
Some of the areas were last made available more than 40 years ago and a large number of prospects and undeveloped discoveries were included.
OGA expects companies to act on the awards "very quickly", providing a much needed boost to exploration, which has been in the doldrums in recent years.
Fourteen of the licences will immediately be advanced to the field development planning stage.
New work programme commitments also include eight firm exploration or appraisal wells and nine firm new-shoot 3D seismic surveys.
OGA hopes the round will unlock 320 million barrels of oil in undeveloped oil and gas discoveries which were previously "stranded".
Around 3.6 billion barrels worth of exploration prospectivity will be progressed by the new licensees, who run the gamut from majors to new entrants.
Total, Siccar Point, BP, Chrysaor, Shell and Parkmead all picked up licences west of Shetland, while Equinor, Apache, Ithaca and Dana Petroleum were among the winners in the northern North Sea.
Many of those companies also swooped for acreage in the central North Sea, where Cluff Natural Resources, Chevron, i3 Energy and Zennor Petroleum were active.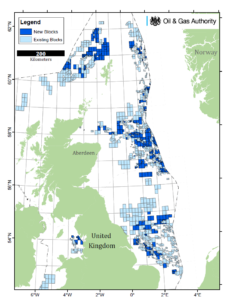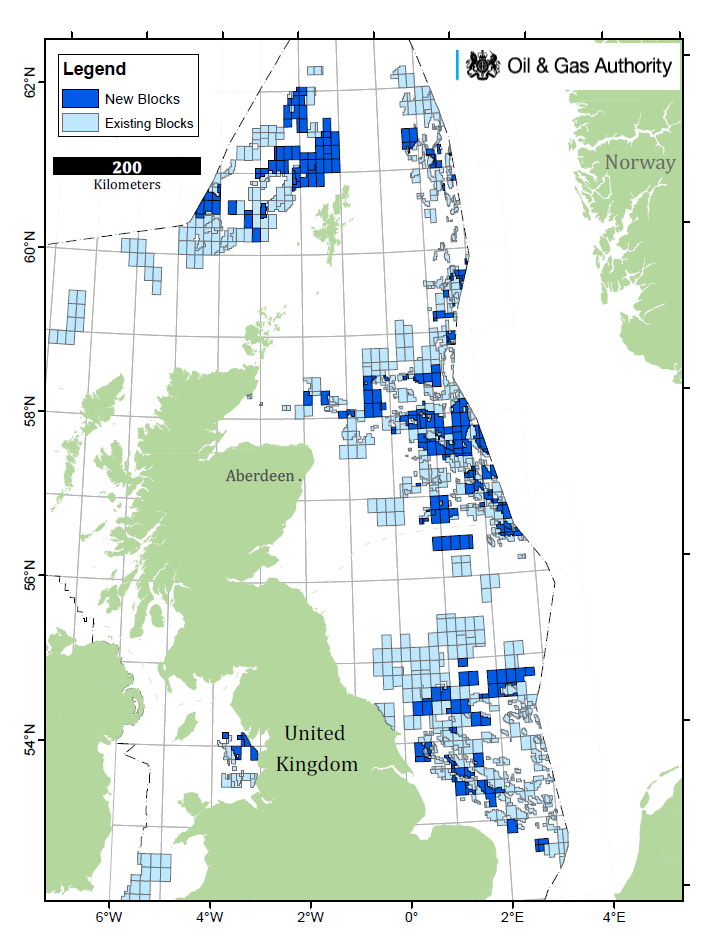 OGA chief executive Andy Samuel said: 'The UKCS is back. Big questions facing the basin have been answered in this round.
"Exploration is very much alive with lots of prospects generated and new wells to be drilled.
"The results show a great diversity of active players from super-majors to new entrants, and the hard work promoting undeveloped discoveries is starting to pay off.
"I'm looking to industry to rapidly press ahead with these activities and maximise recovery from these great opportunities.
"Together we are building on the good momentum and collective efforts of industry, OGA and government over the last three years, with four projects already sanctioned this year and a healthy pipeline of 50 projects under consideration."
OGA operations director Gunther Newcombe said: "After a period of low exploration activity, support from the OGA and government has helped kick-off a revival in activity, as demonstrated by industry's renewed interest through this licence round.
"It was particularly pleasing to see many companies identifying new prospects through the application of the latest seismic processing technologies and modern 3D surveys.
"We believe that the basin will continue to be renewed in the years to come, and look forward to working with the new licence holders to progress their resources into near-term production."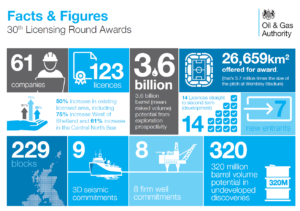 Oil and Gas UK chief executive Deirdre Michie said: "It's great see so many companies submitting applications as this demonstrates another vote of confidence in exploring for oil and gas on the UK Continental Shelf.
"We now need these opportunities to be pursued with a sense of urgency to help unlock activity for our hard-pressed supply chain and ensure we start to mitigate the potential drop off in production post 2020.
"I'm optimistic that this can happen given that much of the acreage lies within reach of existing infrastructure, our development costs have reduced, our commercial behaviours are improving and our basin continues to be one of the most fiscally competitive in the world."