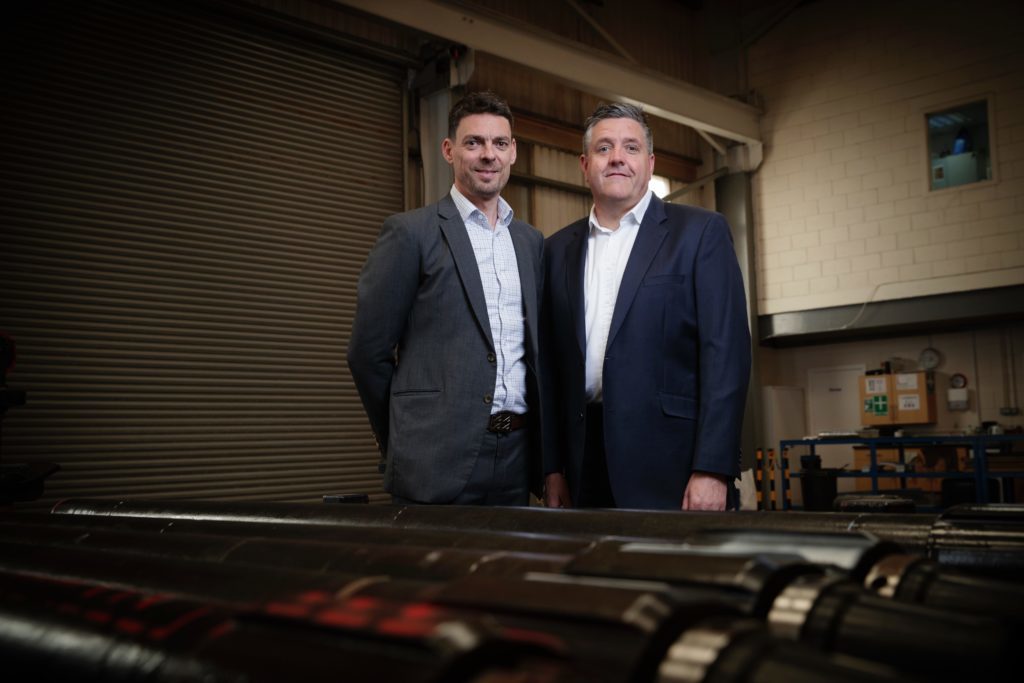 An Aberdeen-headquartered oil field technology firm has been "re-energised" after securing fresh investment worth more than £3.75 million from a private equity firm.
Deep Casing Tools (DCT) will use the cash injection from EV Private Equity (EVPE) to develop new technology and expand its footprint in different regions, including the UK, Middle East and North America.
DCT, which specialises in the design and manufacture of casing and completion tools, has about 15 staff members, plus consultants.
The firm is targeting growth in revenues to in excess of £20m over the next five years and has appointed a new management team to guide the firm's strategy.
David Stephenson – who has 20 years' experience in the sector, including a lengthy spell at Weatherford – has taken on the chief executive role.
Mr Stephenson's career has taken him to postings in the UK, Europe, the Middle East and South East Asia.
He was global account manager at DCT before his promotion to CEO.
DCT was previously led by Magnus Wardle.
Steve Kent, an oil and gas executive with more than 20 years' international experience in Schlumberger and Weatherford, is DCT's new chairman.
Mr Stephenson said: "Like many businesses in the oil and gas industry, the last few years have been difficult for us.
"With this investment and restructure we've created a sharper focus on the needs of customers and how our technology solutions can deliver value by reducing costs and increasing efficiency."
Mr Kent said: "This multi-million pound investment from EV Private Equity creates an exciting opportunity for Deep Casing Tools to drive growth in the UK, Middle East and North America. It also enables the company to accelerate the development of several new technologies which we plan to bring to market in the coming months."
DCT has claimed an early success in its expansion drive, securing a multi-million-pound agreement over several years with a national oil company in the Middle East. The Aberdeen firm said it had been the subject of "significant interest" from companies across the Gulf Region.
EVPE, which is majority shareholder in DCT, was set up in 2002 and is headquartered in Stavanger, with offices in Houston and Aberdeen. It first invested in DCT in March 2008.
Greg Herrera, partner at EV Private Equity, said: "Our continued investment in Deep Casing Tools recognises its proven technology, unique position in the global market and ability to add further innovative solutions to its strong portfolio.
"We're delighted to have Steve and David on board to drive the company's growth strategy and deliver value for customers."
Other companies to have been supported by EVPE in recent years include Aquaterra Energy, Enpro Subsea, Westwood Global Energy Group and ZiLift.