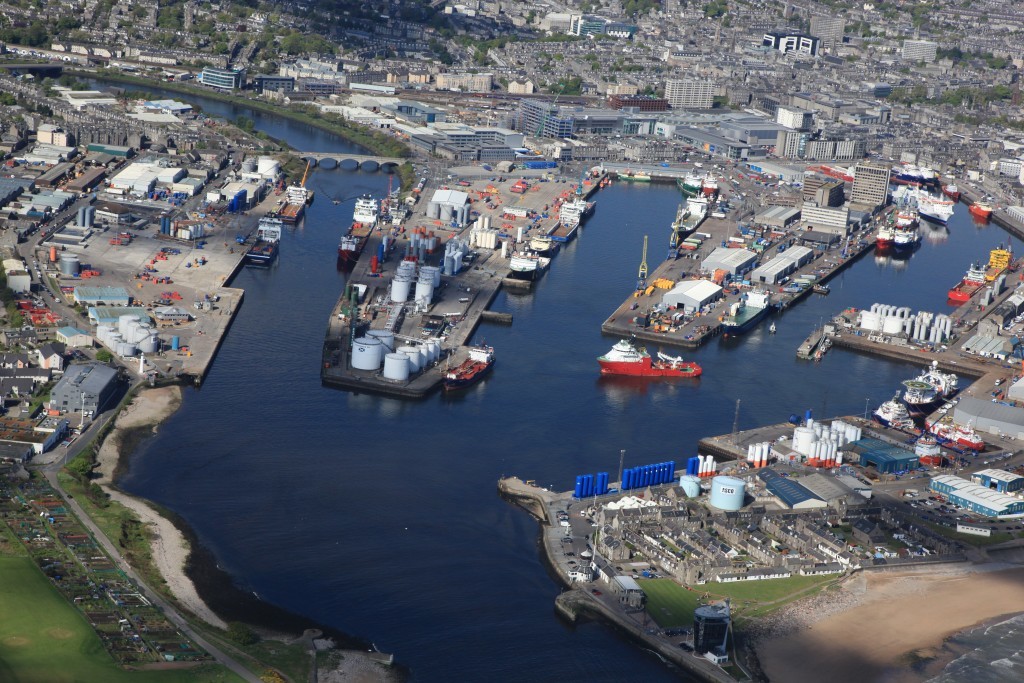 Bosses at Aberdeen harbour said oil and gas remained at the heart of their strategy despite continued efforts to connect with new customers and markets.
Aberdeen Harbour Board (AHB) had to "ride out the storm" that "buffeted" the north-east economy in the last three years. The organisation appears to have weathered that storm, posting a 45% increase in profits in 2017, as vessel arrival numbers rose for the first time since 2014.
The increases would have been welcomed by AHB, which is overseeing a £350 million expansion into Nigg Bay, to the south of the existing port. The development is expected to help the harbour secure more custom from the cruise ship and decommissioning sectors. In July 2013, AHB told customers it intended to increase rates and charges over the subsequent five years to help foot the bill.
The port welcomed 6,775 vessels last year, 337 more than in 2016, though vessel and cargo tonnage dipped slightly. Passenger numbers slid 3.8% to 145,970.
The harbour made pre-tax profits of £26.98m in 2017, up from £18.64m a year earlier. Turnover rose 2% to £32.64m.
AHB said the leap in profits was driven by "a £10.9m gain on the disposal of land during the year".
Pipe exports increased 22% and road salt imports jumped 20% amid one of the harshest winters in years. Large scale cargo work picked up. Nine shipments came into the port for Maersk Oil's decommissioning campaign for the James, Janice, Affleck and Leadon fields.
History was made in August when a massive test chamber was delivered for Balmoral Group's subsea test centre. The 285-tonne load was the largest lift to be carried out in Aberdeen harbour.
In AHB's annual report, chief executive Michelle Handforth said "significant focus was maintained" on the port's "existing commercial and oil and gas activities". She said the expansion project would "gain real pace" this year.