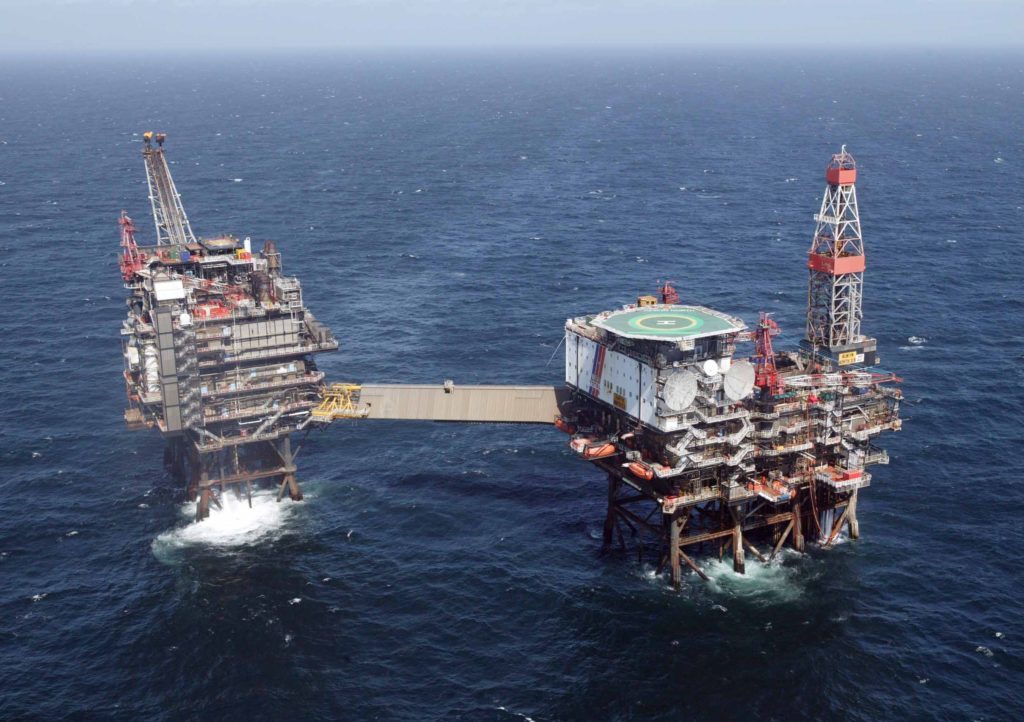 "Infuriated" workers on three of Total E&P UK's North Sea platforms have launched a ballot on industrial action.
Offshore union Unite has started the vote for workers on the Alwyn, Elgin and Dunbar platforms.
Unite said it comes after Total rejected a proposal to reduce the number of "claw-back" days, which were given up for no extra payment to help the company at the height of the oil downturn.
The union argues these should be reduced amid projections of a higher oil price.
Total offered a counter proposal for workers to move to three weeks on, three weeks off rotas (3/3), which "further infuriated" Unite workers.
Presently, workers carry out a 2/3 rota plus 14 days claw-back, meaning they work a 3/3 rota twice a year to cover the extra days.
Unite says Total's proposal would mean workers would be carrying out a further seven days offshore.
Total's recent acquisition of Maersk Oil has left workers on a range of different rotas, which Total wants to be more uniform.
A report by Robert Gordon University in April said workers on 3/3 rotations were nearly twice as likely to experience ill health than those on 2/2.
Regional officer Wullie Wallace said: "The intransigence of Total E&P in the context of our members doing all they could to help the company during the downturn is staggering. Unite members gave up their claw-back days for no extra payment and instead the company's idea of a reward is to impose extra working days.
"The proposal to enforce three week shift rotas is also completely unacceptable. No one should be expected to work twenty one days in a row, working twelve hour shifts, being pushed to the limits of what is safe mentally and physically.
"Unite members are resolute in opposing these proposals and we have no option but to move towards a ballot for industrial action."
The ballot will close on June 28.
A spokesman for Total said: "Total E&P UK is consulting with its offshore workforce on their current terms and conditions.  Following the recent acquisition of Maersk Oil we now have a number of different rotas across our worksites and we would like to introduce a uniform system.
"The consultation process is now underway and we will maintain an open dialogue with all of our workforce and their representatives."
Recommended for you

Uganda arrests NGO worker after Total's Tilenga investigation