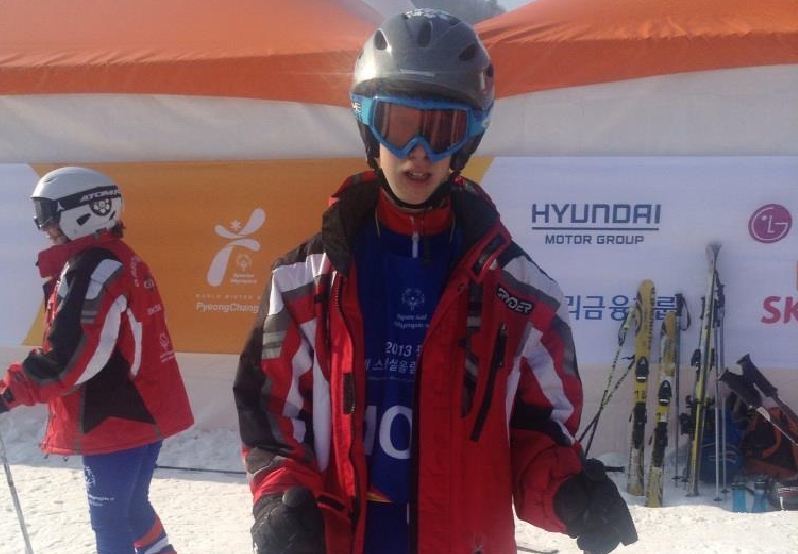 New work has been found for an Aberdeen Olympian with a rare disability who was made redundant in the oil downturn.
A desperate job hunt has been underway since October, when Luke Purdie lost his position at an oil firm's mailing room.
The 24-year-old, who has a learning disability which also affects his motor skills, held the role for three years.
But, following a public appeal through a recruitment agency, he has found new work at Nexen.
His mum Adrienne is proud to see him return to employment.
She said: "It has been brilliant, it is just lovely to see Luke back in work, which he is so excited about.
"I'm just really thankful that someone out there saw that he was able to work and saw past the disability and recognise that these individuals have something to give as well.
" Luke is delighted. He goes on to what we call shuffle mode – he starts singing all around the house. My daughter said 'Luke is singing again'.
"We didn't realise that had been missing while he was unemployed, that's his way of expressing his happiness. "
At the time of his diagnosis as a baby, Luke was the only recorded case of the condition in the UK or Australia.
Despite this he went on to represent Team GB in the 2013 Special Winter Olympics in PyeongChang in South Korea, coming fourth in an Alpine Ski event.
According to the GB Special Olympics team, around 1.5million people across the UK with learning disabilities want to find work, but many struggle to get jobs.
Adrienne said Luke's difficulty was in getting past the interview stage.
She added: "We couldn't see a way out of it.
"We knew he was capable of working but we couldn't get him past the interview stage where he had trouble expressing himself in a way that employers are looking for.
"It would be great if this helped others in Luke's position, and for them to also get the chance to work like anybody else."
Recommended for you

Big oil takes over next generation of UK offshore wind