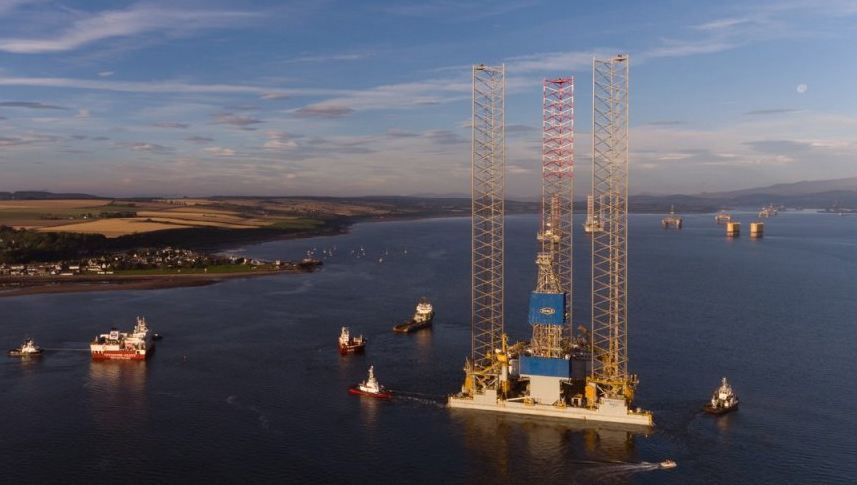 Contractors are starting to 'test pricing' on North Sea drilling work as demand grows for heavy-duty jackup rigs.
There are now more high-spec or 'heavy duty' rigs in the sector than standard jackups for the first time.
Westwood Global estimates the highest demand for this is in the UK North Sea, with the higher end bids being up to £100,000, with rig owners able to charge a premium due to limited availability.
That compares to standard jackups being around £45,000, with Dutch prices being even lower.
The analysts believe that heavy duty prices could be set for a hike due to the demand.
There are currently only three high-spec jackups available for work in the short term. But if those rigs find work in the near future, a likely prospect, there will be no availability until at least the second quarter of next year.
Westwood said the movement to those rigs more capable of work in deeper waters and harsher conditions was "always inevitable" for the North Sea.
Senior rig analyst Teresa Wilkie said: "Because of the tight market, drilling contractors with high-spec, North Sea-capable assets outside of the region have realized an opportunity and are taking action.
"Noble has already won two contracts to bring jackups into the UK sector – one for a rig currently in Southeast Asia and another for one in the Middle East.
"As the market continues to constrict there could very well be additional units moved to the area."
There are currently 25 high-end jackups, compared to 20 standard units in the North Sea.
Meanwhile, the firm expects the number of standard jack-ups to shrink in the next 12 months, which will lead to those still in place being used more frequently.
Around 11 are cold-stacked or ready-stacked at present.
Ms Wilkie added: "There are still five cold-stacked and six ready-stacked jackups in this segment, and we believe anywhere from three to six of these units are circling the drain due to several factors such as age, lack of demand, high reactivation costs, etc.
"As a result, we believe this segment of the fleet is likely to shrink further over the next 12 months.
"This will undoubtedly cause an increase in utilization, albeit not one primarily driven by a demand increase."
Recommended for you

Exclusive: NSTA pushes North Sea operators on well decom commitments