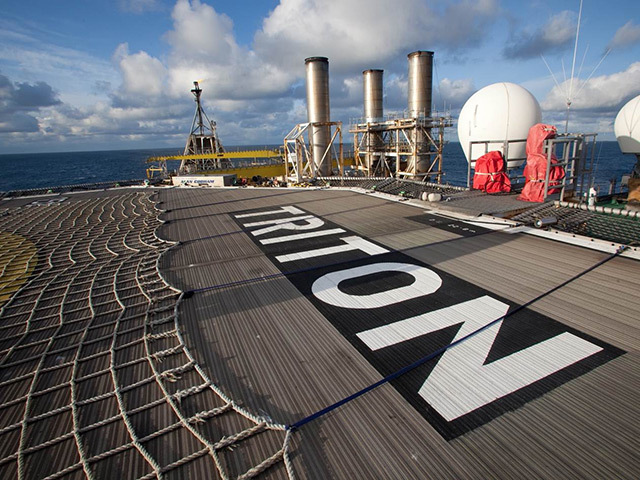 North Sea newcomer Tailwind Energy has completed a deal to buy Shell and ExxonMobil's stakes in the Triton cluster.
London-headquartered Tailwind first announced the acquisition in December, saying it planned to "further develop" the asset.
The newcomer's focus is on acquiring and investing in UK continental shelf assets.
It is backed by private commodities and energy group Mercuria.
The Triton floating production, storage and offloading (FPSO) vessel is located 120 miles east of Aberdeen.
It produces oil and gas from the Bittern, Clapham, Pict, Saxon, Guillemot West and North West fields.
First oil from the cluster was achieved in 2000.
Operator Dana Petroleum holds a 51.966% stake in Triton FPSO and Endeavour has 1.614%.
Prior to the Tailwind acquisition, Shell held 26.42% and ExxonMobil had 20%.
The fee was not disclosed.
Tailwind said no staff members would be transferred as part of the transaction.
Tailwind has an agreement with Petrofac to provide transition, operations and project execution services in support of its activities.