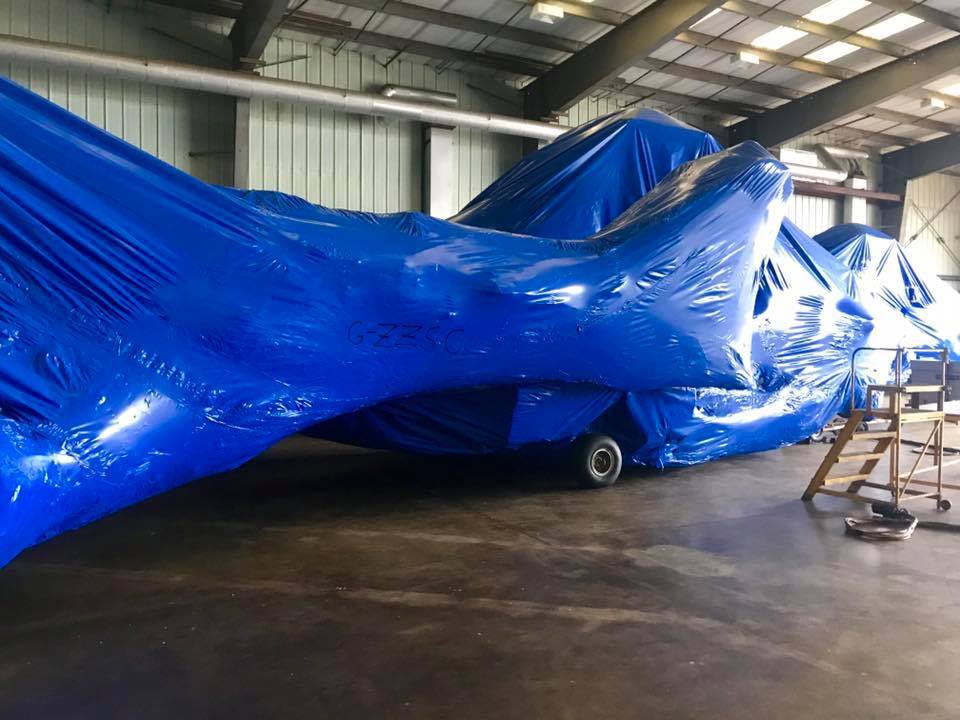 The Scottish Government is "reviewing" whether it will back calls for a full public inquiry into helicopter safety offshore.
The Unite and RMT unions, along with north east labour MSP Lewis Macdonald met with transport minister Michael Matheson and energy minister Paul Wheelhouse at the Scottish Parliament yesterday.
It comes after a crash involving a Super Puma 225 helicopter off the Norwegian island of Turoy in 2016, which killed 13 people including Iain Stuart from Laurencekirk.
The unions and Mr Macdonald are seeking a "wide-ranging inquiry" into workforce confidence, technical issues and whether commercial pressures are being brought to bear.
Responsibility for carrying out an inquiry lies with Westminster, however the group is seeking Holyrood support to bolster their campaign.
The ministers did not say they would back a safety review, but instead committed to raising workforce concerns with offshore regulators, the Civil Aviation Authority and the Oil and Gas Authority.
Mr Macdonald and the Scottish Government both described the meeting as "constructive".
He said: "We came away feeling it was a useful meeting and engagement.
"Both ministers undertook to discuss some of the issues that have been raised with the relevant regulators.
"In Michael Matheson's case, the Civil Aviation Authority and in Paul Wheelhouse's case the Oil and Gas Authority.
"The other issue that we have raised with the Scottish Government ministers is securing a review of helicopter safety across the UKCS, which is not their responsibility but their support will be helpful.
"They didn't give a commitment but said it remains under review, that's helpful but not the whole of what the trade unions would like."
The Super Puma model was grounded in the aftermath of the 2016 tragedy and, despite this since being lifted, has not returned to operation in the North Sea.
In June, investigators of the Turoy Super Puma crash found a rotor broke off due to a fatigue failure in the main rotor gearbox.
A Super Puma crash off Peterhead in 2009, which resulted in 16 deaths, was caused by a fault with the same component.
Unite said it will continue to seek a full public inquiry and further meetings with the Scottish Government.
Regional officer with Unite, John Boland, is hopeful full support will be given.
He said: "We will be looking for further meetings. We have got to give them a bit of time to have those discussions. We will be continuing to pursue an independent review of helicopter safety in the North Sea.
"I'm hopeful that we will get backing but we didn't get a firm commitment today. It is good that we got commitments on speaking with the regulators.
"It would have been better to get a commitment on the inquiry but I think we got as much as we could have today."
A Scottish Government spokeswoman said: "Following a constructive meeting on helicopter safety with union representatives the Cabinet Secretary for Transport, Infrastructure and Connectivity and the Minister for Energy, Connectivity and the Islands agreed to raise the issues discussed with both the Civil Aviation Authority and Oil and Gas Authority.
"Although the regulation of aviation safety, including that of offshore helicopter flights, is a reserved matter, we believe there should be a collaborative approach to health and safety offshore."
Recommended for you

UK minister slams Scottish energy strategy as 'environmental nonsense'