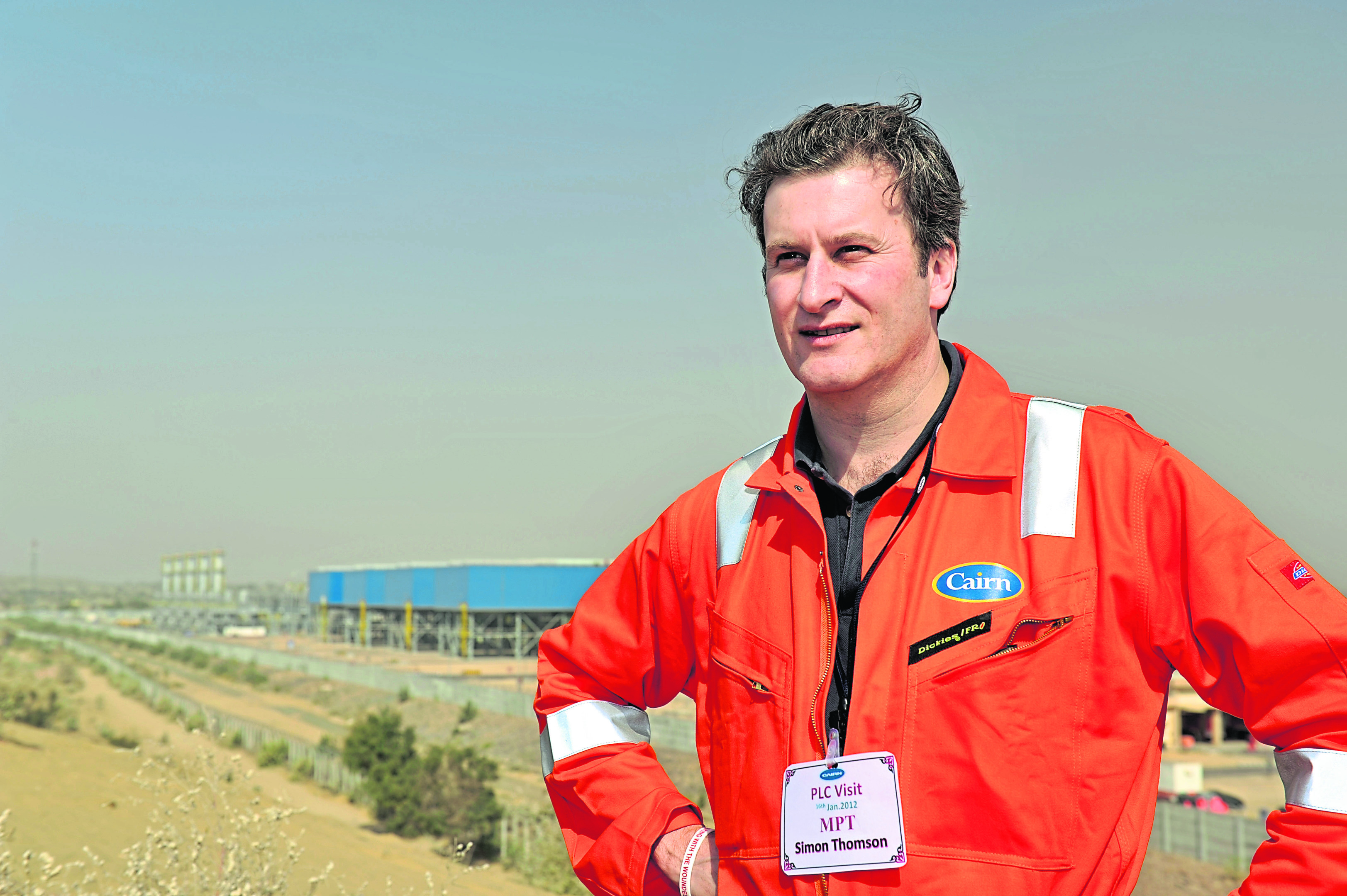 Oil exploration firm Cairn Energy has blamed heavy half-year losses on tax row with Indian authorities.
The Edinburgh-headquartered firm has been embroiled in a long-running clash with the Indian Income Tax Department (IITD) since 2014.
The dispute centres on the alleged non-payment of taxes in respect of shares held in Indian company Vedanta Limited.
Posting pre-tax losses of more than £460 million for the first six months of 2018, against profits of about £60m a year ago, Cairn's bosses said yesterday the deficit could be attributed to the IITD selling part of the company's shareholding in the Indian business.
The Scottish company's stake in Vedanta Limited is now down to about 3%.
According to Cairn, dividends worth a total of about £124m from its dwindling shareholding have been seized by the IITD.
Cairn was at one time heavily focused on oil exploration and production in Rajasthan, India, but later divested most of its interests in the region to metals and mining group Vedanta Resources.
With final arbitration hearings in the INdian tax dispute having been held in the Netherlands last month, Cairn chief executive Simon Thomson said yesterday he was confident of vindication.
He added: "Actually, in terms of India, we're more confident now than ever."
Cairn's North Sea performance also came under scrutiny yesterday after it produced less oil than promised in the first half of 2018.
City Index market analyst Fiona Cincotta said: "Cairn's North Sea oil assets have disappointed at a time when they should have been benefiting more fully from higher oil prices.
"Combined net production from the two fields (Kraken and Catcher) of around 14,000 barrels per day is substantially lower than previous company guidance of 17,000-20,000 barrels.
"Fortunately, the production issues appear to have been resolved for now, with output in June averaging 19,700 barrels per day."
The firm celebrated first oil from the Kraken and Catcher fields, in which it holds non-operated stakes, last year.
Mr Thomson said: "Production levels were impacted by both planned and unplanned production downtime.
"But production for both the Kraken and Catcher fields will increase and we've increased our acreage next to the Catcher development.
"We're happy with the production we've built and we've continued production, something which can quite often be undervalued in the North Sea. We remain optimistic."
He added: "The three projects can be expected to provide production and cash flow to Cairn through to the Senegal development coming on stream.
"The Nova development in Norway is expected to deliver first oil in 2021 producing 10,000 barrels per day."
Cairn, which has a 29.5% stake in Kraken – operated by EnQuest – and a 20% interest in Catcher, operated by Premier Oil, picked up five exploration licences in the 30th UK Offshore Licensing Round earlier this year.
Recommended for you
X

Ithaca and Odfjell agree North Sea well deal