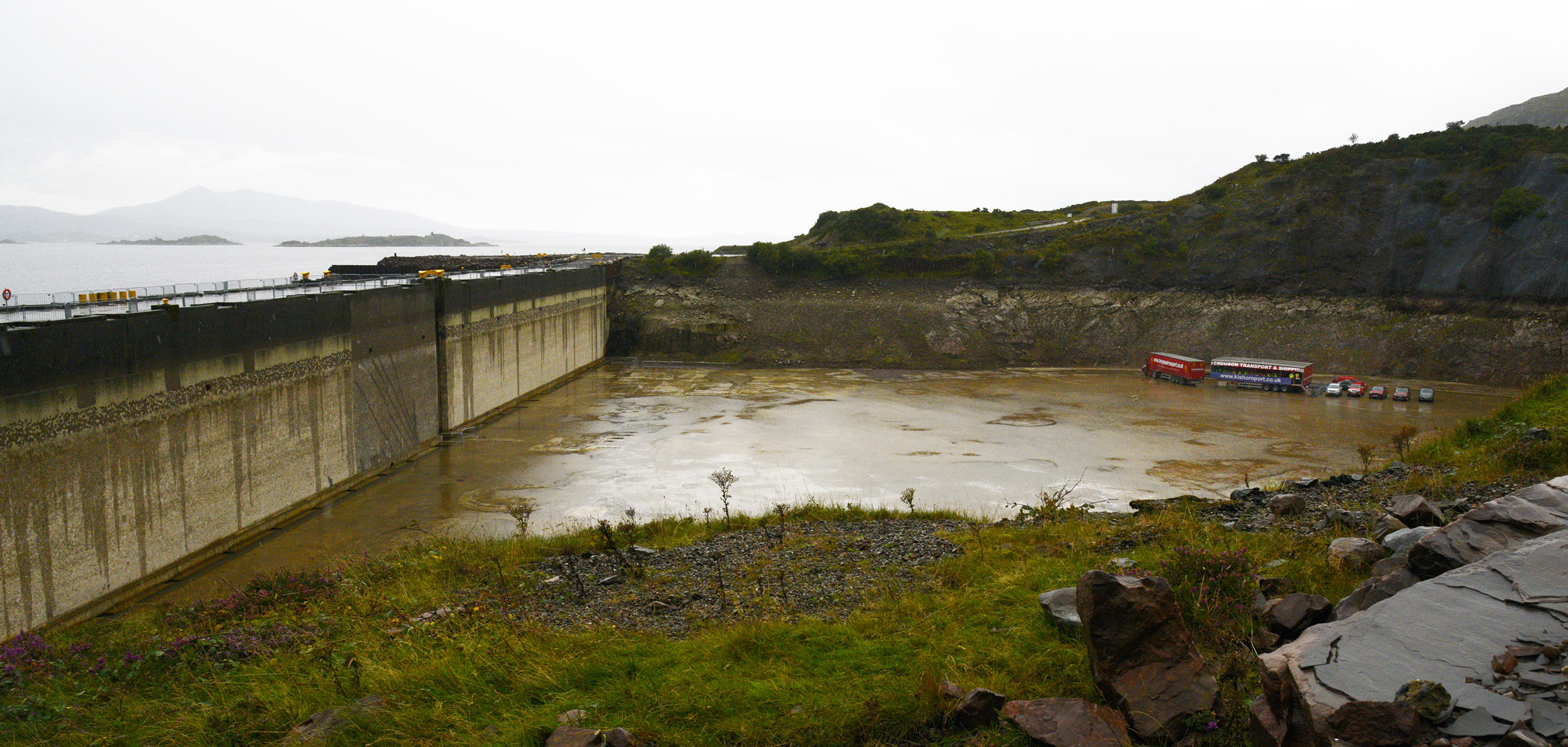 The huge refurbished dry dock at Kishorn Port (KPL) is the only facility of its kind in the UK ready to accept major North Sea decommissioning projects, the Oil and gas Authority's (OGA) head of supply chain Bill Cattanach has said.
Mr Cattanach's comment, following confirmation from KPL director Simon Russell that the company is dealing with a number of "live enquiries" raised further hopes of the Wester Ross site winning new work that could create hundreds of jobs in the area.
He was speaking at an event held at Kishorn by the OGA, development agency Highlands and Islands Enterprise (HIE) and its owners to showcase the dry dock and port facilities to around 90 delegates from the oil and gas industry.
Last week Dales Voe, in Shetland, was identified in a Scottish Government study as the best place in the UK to build an ultra-deep-water port for scrapping large offshore structures and Mr Cattanach said Kishorn had a future as a complementary facility to that operation.
"It's not about picking winners, it's about making sure we have the right infrastructure," he added.
Developed by Howard Doris in the mid-1970s to build concrete gravity platforms, the dry dock, which is 525-feet in diameter, was last used to construct caissons for the Skye Bridge in 1993.
KPL, a joint venture formed in 2008 by Ferguson Transport (Spean Bridge) and quarry firm Leiths (Scotland) which both have operations at the Kishorn site has undertaken a multi-million pound upgrading of the facilities there. With backing from the Scottish Government's Decommissioning Challenge Fund and HIE it restored the dry dock to full working order in a £450,000 project completed last year.
As well as decommissioning work, KPL hopes the site will be used to build concrete structures for the offshore wind sector.
KPL director Simon Russell told delegates yesterday that, as well as "one or two" live enquiries about decommissioning projects, the company was dealing with another regarding "warm stacking" of a rig in waters near the port.
Senior managers from Fort William aluminium smelter owners Liberty Steel also attended yesterday's event to discuss "circular economy" plans to recycle steel from decommissioned structures.
HIE's director of energy and low carbon, Audrey MacIver, said:  "The dock has huge potential, particularly in the decommissioning of floating structures and platforms which can be removed in a single lift, renewables and aquaculture. It would be great to see it coming to life again, providing valuable rural jobs, contributing to both economic and community growth and the wider competitiveness of the region."
Recommended for you
X

Start of drilling campaign including Verbier 'imminent', Jersey says