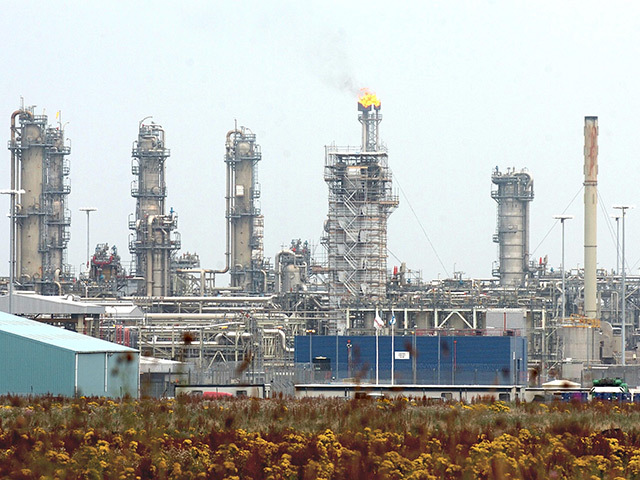 An investment manager which owns part of a major North Sea pipeline system has appointed its first chief financial officer as it seeks to expand its operations.
Ancala Midtream Acquisitions, which acquired a 30% stake in the  Scottish Area Gas Evacuation (Sage) system last year, has hired Paul Mitchell as CFO.
Mr Mitchell previously worked as CFO at pipe specialist Ramco Tubular Services and has also held senior positions at vehicle manufacturer Gray and Adams and energy service firm Sparrows.
His appointment comes as Ancala seeks to "expand its activities" in the North Sea .
The firm said it is working with several operators as they consider development opportunities in the UK and Norwegian sectors.
Ancala completed its purchase of Sage in November when it acquired Apahe's 30% share, along with its 60% stake in the Beryl Pipeline.
Chief executive Jim Halliday said: "I am delighted to welcome Paul to the team.  Paul joins us as we pursue new business opportunities, both through Sage and further afield.
"We are working with several North Sea operators as they consider development opportunities in both the UK and Norwegian sectors.
"Paul's experience, along with that of our Commercial Director, Angela Fletcher, and Operations Director, David Goodwill, further enhances our ability to offer innovative arrangements to these operators which will assist in maximising economic recovery and the longevity of critical UK infrastructure."
Ancala Midtream was set up by Ancala Partners, an independent mid-market infrastructure investment manager, as a platform to make and manage investments in North Sea midstream oil and gas infrastructure.
Sage is made up of a 200-mile long pipeline and a gas processing terminal located at St Fergus near Peterhead.
Gas is transported through the Sage pipeline and processed in the Sage Terminal from nine gas fields, including the Beryl Field and its satellites.
Recommended for you

Shell starts drilling on Jaws exploration prize in the UK North Sea