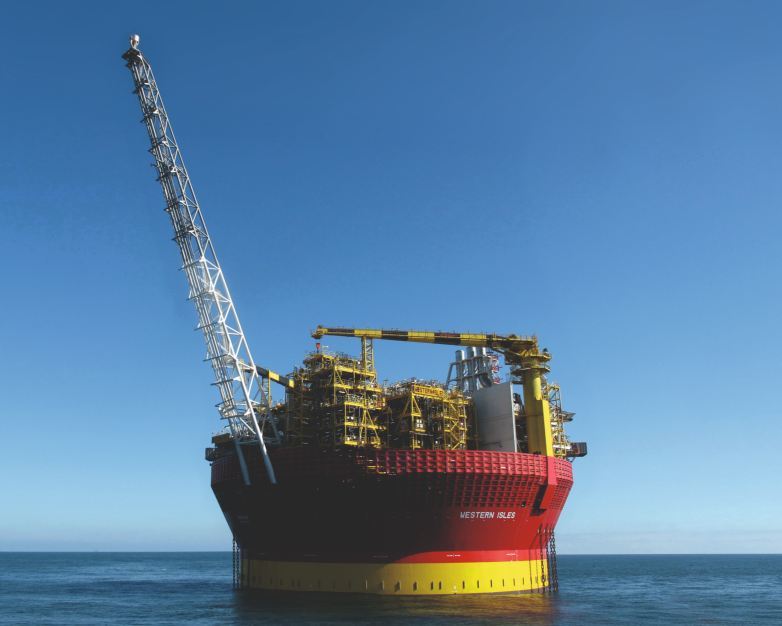 Aberdeen-based Verus Petroleum has announced the latest private-equity-backed swoop for a package of North Sea assets.
Verus, supported by HitecVision, has struck a £300 million deal to buy stakes in fields and infrastructure from a Japanese corporation.
Verus' purchase of Cieco Exploration and Production (E&P) UK from Itochu will add about 11,000 barrels of oil equivalent per day (boepd) to its production profile. Last year the company produced 1,650 boepd on average.
The sale and purchase agreement includes a 23.1% stake in the Western Isles asset and 25.8% of the Hudson field, both operated by Dana Petroleum.
Verus will also get 2% of the Brent Pipeline System and 1.2% of Sullom Voe oil terminal in Shetland.
The North Sea has been revitalised in the last few years by an influx of investment from companies bolstered by private-equity funds.
Chrysaor, which is backed by Harbour Energy, an investment vehicle of EIG Global Energy Partners, bought interests in 10 fields from Shell for £3 billion last year, while Siccar Point Energy and Neptune Energy have also made eye-catching acquisitions.
Verus' latest transaction will be funded by a combination of equity from HitecVision, existing cash reserves and debt. Lender Nedbank also supports the transaction.
No employees will be transferred to Verus from Cieco, which is described as an asset holding company.
Verus chief executive Alan Curran said the deal fitted in with the firm's strategy of expanding production and cash flow through the acquisition of "high quality production assets".
Mr Curran also said support from HitecVision, its majority owner, had provided a solid base for growth.
He added: "We are delighted to acquire high value barrels with the Western Isles production in particular having very low lifting costs and being a long-life asset with strong cash generation."
Verus will move into the Silver Fin building on Aberdeen's Union Street later this year.
It currently has an office on Queen's Gardens.
Mike Tholen, upstream policy director at Oil and Gas UK, said: "This multi-million-pound transaction stands to be a neat illustration of how the hard work to improve the attractiveness of the UK continental shelf is enabling a diverse range of investors to play into the basin.
"As our Economic Report recently showed, reduced costs, competitive fiscal terms, improved operational performance and more stable oil and gas prices have generated improved investment conditions. Verus Petroleum's acquisition shows the potential they see for growth, key to maximising economic recovery and achieving Vision 2035."
Western Isles, which started producing in November 2017, is one of the UK continental shelf's top producing assets.
The cylindrical Western Isles floating production, storage and offloading vessel serves the Harris and Barra fields, 100 miles east of Shetland.
Dana described the project as its "largest ever", requiring about £1.5 billion worth of investment from partners.
The fields have an estimated life of 15 years and are pumping out more than 40,000 barrels of oil equivalent per day (boepd) combined.
It puts Western Isles well within the top 10 producers in the UK North Sea, according to figures from the Oil and Gas Authority.
Verus has announced several deals since the start of last year.
In January 2017, Verus completed the acquisition of an additional 9.8% stake in the Boa field from Maersk Oil, taking its interest to 11.35%.
Earlier this year, the company announced the purchase of stakes in the Alba and Babbage fields.
The combined Alba, Babbage and Cieco E&P UK transactions will increase Verus' net production to around 18,000 boepd.
But the purchase of Cieco E&P UK from Itochu does not include a stake in the Verbier discovery in the outer Moray Firth, operated by Equinor.
Cieco E&P UK previously transferred its 12% stake in Verbier to Cieco V&C UK.
Both entities are part of Cieco UK, which is a London-based subsidiary of Itochu.
Recommended for you

UK needs 'another Buzzard' to balance North Sea decline and reduce imports