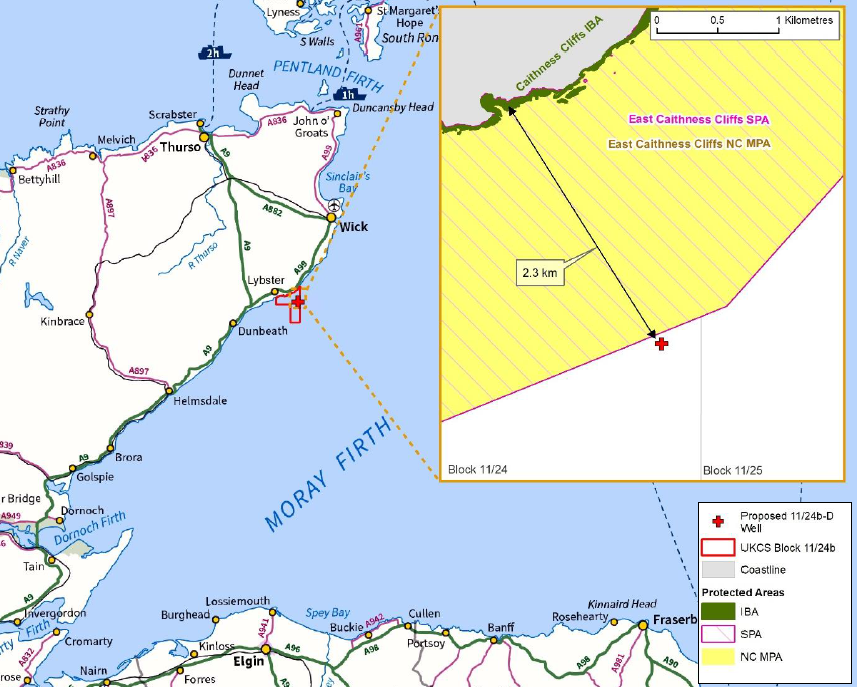 Corallian Energy has booked the Ensco-72 jack-up drilling rig for its Wick and Colter wells.
The rig site surveys have been completed and the two well programme is expected to commence in the fourth quarter.
Corallian, as operator, has a 40% stake in Wick, Upland Resources has 40%, Baron Oil and Gas has 15% and Corfe Energy has 5%.
The well, thought to have 250million barrels of oil in place, lies about 1.5miles from the Caithness coastline, between Lybster and Ulbster.
Colter is located off the south coast of England.
Upland chief executive Steve Staley said: "We are pleased to announce the signing of the contract with Ensco which represents another important step towards drilling the potentially transformative Wick well.
"We look forward to the receipt in due course of the necessary regulatory approvals to enable the well to spud in Q4 of this year.
"We are also looking forward to working closely with Ensco when drilling commences and will continue to update the market on further developments."
Sachin Oza, co-CEO of Reabold, which owns 32.9% of Corallian, said: "Given our unique exposure to both high-impact opportunities at Colter and Wick, today's news is highly exciting for Reabold and its shareholders.
"If successful, both prospects independently offer attractive economics, low development costs and fast payback, which could prove to be transformational for the Company.
"As many of Reabold's investments are now entering operational periods, we look forward to continuing to provide further updates on each as progress continues over the next few months."