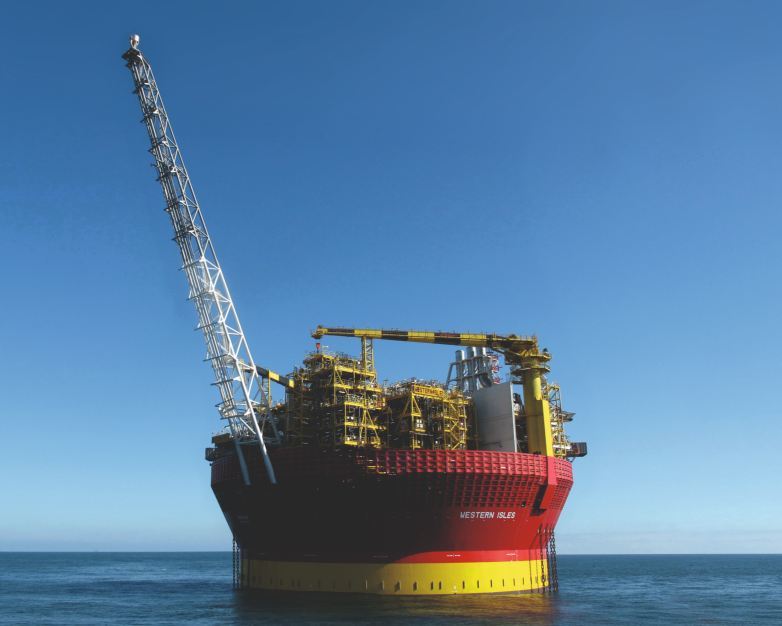 More favourable foreign exchange rates and higher oil prices returned Aberdeen-headquartered Dana Petroleum to the black in 2017.
The Korean-owned business recorded pre-tax profits of £119 million for the 12 months, a vast improvement on a £137m deficit in 2016.
Dana suffered "significant unrealised foreign exchange losses" of £115m in 2016 on "US dollar denominated borrowing and liabilities" as the pound weakened following the Brexit referendum.
A gradual strengthening of the pound in 2017 contributed gains of £36m to Dana last year, according to accounts published by Companies House.
Revenues climbed 12.3% to £489m as average realised prices rose to £33.29 per barrel of oil equivalent (boe) in 2017 from £24.90 a year earlier.
Higher prices were offset by a decrease in production to 42,017 boe per day in 2017 from 48,053 as the company suffered unplanned shutdowns.
Dana cited "integrity issues" at the Greater Guillemot area and the Hudson field.
The company did not have any exploration or appraisal drilling activity in the UK last year.
Highlights for 2017 included first oil from the firm's flagship Western Isles project in November.
The Western Isles vessel produces from the Harris and Barra oil fields in the northern North Sea, 100 miles east of Shetland.
Full commissioning was completed early in the second quarter of 2018 and production rates were increased to 44,000 boe per day.
Dana – owned by Korea National Oil Corporation − has a 77% working interest in the project.
Aberdeen-based Verus Petroleum is in the process of buying Cieco Exploration and Production (E&P) UK's 23% stake.
A Dana spokesman said: "2017 was a year of solid delivery for Dana, and marked first oil from our new Western Isles FPSO which is making a significant contribution to our ongoing production."
Dana also provided an update on its operated Platypus field in the southern North Sea.
The company said it was actively engaged with two potential hosts and is targeting development and production consent in July 2019, with first gas slated for 2021.
A successful appraisal well was drilled on Platypus in 2012.
In August 2018, Dana and project partners sanctioned the development of the Tolmount gas field in the southern North Sea.
Dana has a 50% working interest in Tolmount, while operator Premier Oil has the other 50%.
Dana and CATS Management formed an infrastructure joint venture which will finance the platform and pipeline for Tolmount.
First gas is anticipated in late 2020.
Also in August, Dana agreed to sell its 20.43% stake in the Arran field to RockRose Energy.
In its accounts, Dana said the risk profile for the development was "not supportable".
Arran is expected to be developed as a subsea tie-back to Shell's Shearwater platform.
Recommended for you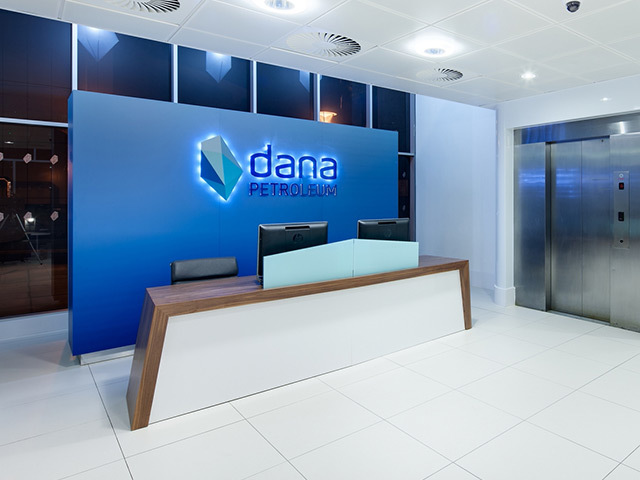 Dana Petroleum names new chief executive