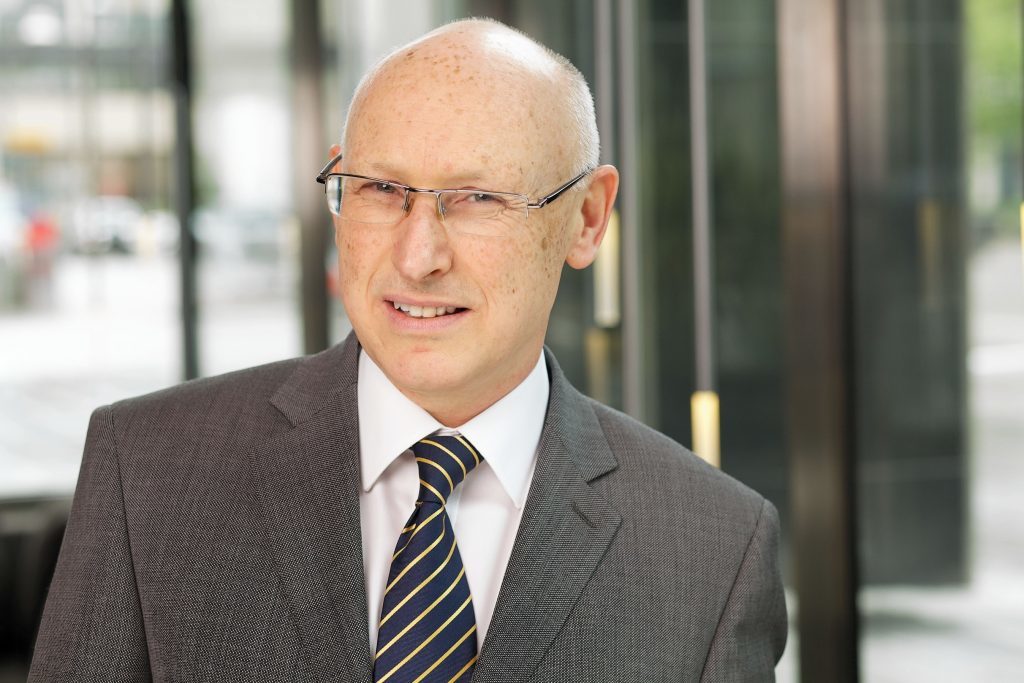 A co-founder of i3 Energy will step down from the top role at the North Sea oil firm.
Neill Carson will vacate the chief executive officer post to make way for Majid Shafiq, who will begin transitioning into the role with immediate effect.
Serial North Sea oil entrepreneur Mr Carson will remain with i3 as a non-executive director.
He set up the in 2014 alongside chief financial officer Graham Heath.
The firm was called i3 because of its directors' involvement with two other North Sea companies starting with the letter "i".
Mr Carson established Iona Energy in 2007 and co-founded Ithaca Energy in 2004.
The board at i3 said Mr Carson had transformed the firm from a "great idea" into an AIM-listed business with 11 million barrels of reserves.
The company is focused on securing a partner to help fund the development the Liberator field in the outer Moray Firth.
Read: Hunt for Liberator partner runs into delays, i3 Energy says
Mr Shafiq has been a non-executive director of i3 since July 2017 and has a combined 30 years of technical and investment banking experience.
He started his career at Mobil Oil Corporation, where he worked for 13 years in various petroleum engineering and commercial roles in the UK and the Netherlands.
He has since worked for advisory and investment banking firms focused on the oil and gas sector, including Waterous and Co, Tristone Capital Limited, FirstEnergy Capital and Àrgentil Capital Partners.
He holds a Bachelors degree in Nuclear Engineering from Manchester University, a Masters degree in Petroleum Engineering from Heriot-Watt University and an MBA from London Business School.
Meanwhile, John Woods, who has served with the company as chief development officer since May 2016, will be appointed chief operating officer with immediate effect.
Chairman David Knox said: "Having worked for some time alongside his fellow directors and the i3 team, the board is unanimous that Majid has the right skills and experience to take the company forward.
"We trust that his unwavering focus on delivery and technically-underpinned background in E&P investment banking will serve our shareholders well.
"As a co-founder of i3, Neill has completed the first phase of our growth, capturing the Liberator asset and progressing it towards development and further upside appraisal.
"Neill's great skill as a portfolio builder will be retained by the company as he continues to advise his fellow directors and i3 in this regard. I would like to say thank you to Neill, on behalf of the board, shareholders and staff for his enormous dedication and contribution to i3 since 2014."
Mr Carson said: "Founding i3 and seeding it with Liberator, a company making asset, has brought me great satisfaction. 
"I look forward to overseeing i3's next stage of development as a non-executive director and have every confidence in handing it over to a team with the capability to fund, develop and build on its future success."
 Mr Shafiq said: "I am delighted to take on this role, to build on the foundation that Neill and the team have created, and to progress our Liberator and Liberator West development and appraisal programmes.
"Along with i3's team, I hope to keep up the great momentum we've achieved in 2018 while delivering on the commercial, regulatory, and funding requirements to see Liberator become a success."
"I'd also like to congratulate John Woods on his appointment as chief operating officer. I am excited and looking forward to working alongside John and the rest of the i3 team."