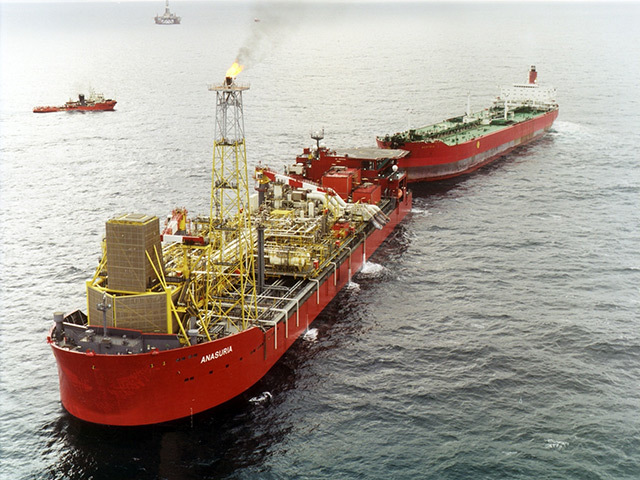 Malaysian oil firm Hibiscus Petroleum will buy stakes in two UK North Sea discoveries for £28.5 million.
Its wholly-owned subsidiary, Anasuria Hibiscus UK (AHUK), has struck a deal with Caldera Petroleum for 50% working interests in blocks contained within licence P198.
Blocks 15/13a and 15/13b are located about 155 miles north-east of Aberdeen and are thought to contain 60 million barrels of oil.
The group currently has oil reserves totalling 46m barrels.
Hibiscus Petroleum expects the deal to go through on or before October 16.
AHUK will take over as operator, while Caldera will retain 50% stakes in each block.
Hibiscus Petroleum managing director Kenneth Pereira said: "We are excited by this acquisition. It is a key component of our 2021 mission to secure 100m barrels of proved and probable reserves.
"Furthermore, the blocks are located in an area that is close to other discoveries and existing infrastructure.
"We look forward to working closely with the UK regulators as well as with our new partner to optimally monetise the resources within these blocks and deliver shareholder value."
AHUK holds 50% joint-operating interests in the P013 licence consisting of the Teal, Teal South and Guillemot A fields, as well as 19.3% non-operating interest in the P185 licence consisting of the Cook field.
They produce oil and gas to the Anasuria FPSO and are collectively known as the Anasuria Cluster.
Caldera was incorporated on October 1, 2018 as a private limited company registered in London.
It is a wholly-owned subsidiary of Aban Singapore, which is, in turn, a wholly-owned subsidiary of Aban Offshore.
Aban recently agreed to buy 100% of the two blocks for £57m, before agreeing to an immediate sale of 50% to Hibiscus.
The Oil and Gas Authority's website lists Iranian Oil Company (UK) as the current owner of the two blocks.
Aban Offshore is based in Chennai, India. Its managing director is Reji Abraham, who was on the 2009 Forbes list of the world's wealthiest people.
Recommended for you

North Sea M&A: Dealing with the 'what ifs' key to a smooth transaction