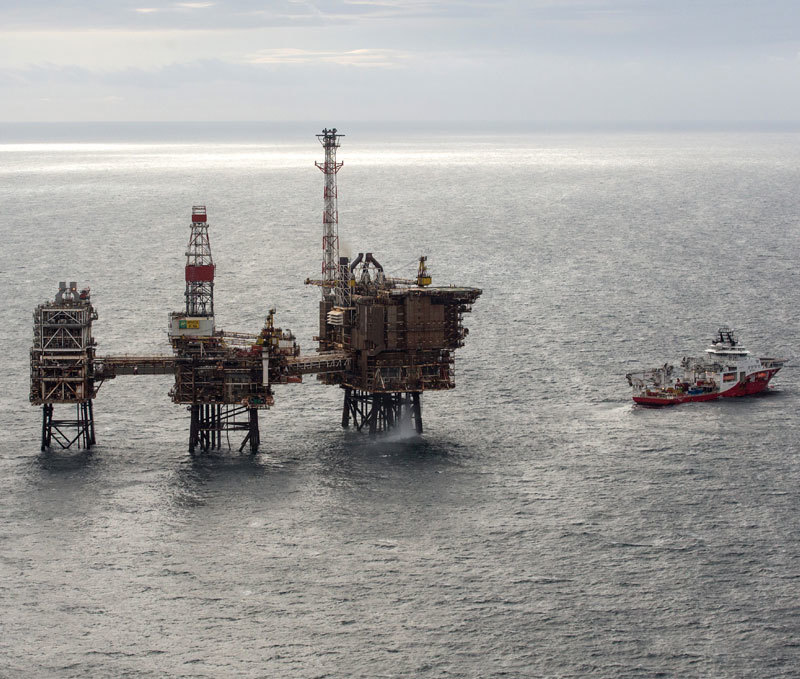 Serica Energy said today that the US had granted a conditional licence removing restrictions on production from a UK North Sea field.
The waiver applies to the Rhum field, which is 50% owned by the national oil company of Iran, a country hit by US sanctions.
Attempts to obtain a licence were holding up Serica's purchase of BP's stakes in the Bruce, Keith and Rhum assets.
Serica's acquisition of Total's interests in Bruce and Keith hinged on the BP transaction completing.
Receipt of the licence from the US Office of Foreign Assets Control (Ofac) allows the three parties to put the finishing touches to those deals.
The licence lets certain US and US-owned or controlled entities continue providing goods, services and support involving Rhum.
Serica and BP now expect to wrap up the transaction on November 30.
The OFAC License is valid until October 31, 2019, but may be renewed.
Its award is conditional upon certain arrangements being put in place on Rhum by November 4.
Serica said those arrangements were "well advanced". The Iranian Oil Company's (IOC's) share of the proceeds from Rhum production will be held in escrow while US sanctions are in force. And IOC will have no say in the running of Rhum.
Serica chief executive Mitch Flegg said: "The receipt of the License and assurance from Ofac is an important step towards ensuring the integrity of ongoing operations from this important North Sea field which makes a significant contribution to UK indigenous gas production.
"We welcome the constructive approach taken by all parties. This outcome protects a valuable British asset which, together with the Bruce and Keith fields, produces about 5% of UK offshore gas production.
"Serica is now able to move forward to completing the BP and Total transactions, allowing us to focus on optimising the full performance of the Bruce, Keith and Rhum fields, extend production life where possible and ensure maximum economic recovery of remaining reserves to the UK's benefit.
"With all parties committed to completion, Serica is close to fulfilling its objective of becoming a leading UK independent offshore operator and producer and looks forward to welcoming the operations and onshore staff joining Serica from BP."