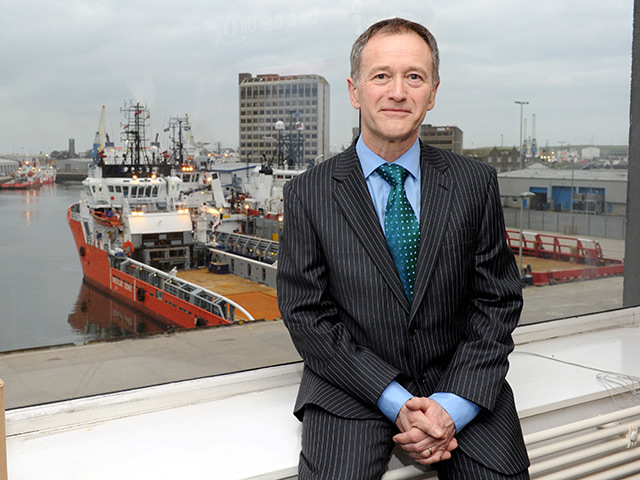 New North Sea projects targeting almost 50 million barrels of oil equivalent (boe) have been approved by the Oil and Gas Authority (OGA).
UK energy major BP is going after 20m boe at the Alligin field, west of Shetland, while private-equity backed Zennor Petroleum hopes to pump 26m boe from Finlaggan in the central North Sea.
Both fields are expected to start producing in 2020.
Oil and Gas UK upstream policy director Mike Tholen said the sector's landscape was improving after one of the most "testing and prolonged" downturns in its history.
Ross Cassidy, from Wood Mackenzie's Europe upstream team, said UK North Sea operators had made 12 final investment decisions (FIDs) so far this year, which adds up to more than 390m boe of reserves and in excess of £3 billion worth of spending.
He predicted that another two FIDs could follow before December 31, namely, Columbus and Sillimanite, operated by Serica Energy and Wintershall respectively.
Mr Cassidy said Alligin and Finlaggan promised "low-cost, high value barrels" which boost the profitability of their surrounding areas.
Alligin will produce from two wells tied back to the existing Schiehallion and Loyal subsea infrastructure, using the processing and export facilities of the Glen Lyon vessel. The project will require £230m of capital investment.
BP has a 50% operated stake in Alligin and Shell has 50%.
Ariel Flores, BP North Sea regional president, said: "We announced our intention to develop Alligin in April and six months later we have achieved regulatory approval.
"Always maintaining our focus on safety, we are modernising and transforming how we work in the North Sea to fully realise the potential of our portfolio.
"Alligin is part of our advantaged oil story, rescuing stranded reserves and tying them back into existing infrastructure.
"Developments like this, have shorter project cycles, allowing us to bring on new production quicker."
Brenda Wyllie, an area manager at the OGA, said the "fast-tracked project" was a good example of the "competitive advantage" available to operators from existing infrastructure.
Finlaggan, 100%-owned by Zennor, will produce from two subsea wells connected to ConocoPhillips' Britannia platform.
Zennor recently agreed to buy an 8.97% working interest in the Britannia field from Mitsui E&P UK.
And the company has secured a £170 million loan facility to fund the project.
Zennor managing director Martin Rowe said: "This year has been transformational for Zennor. We recently announced the strategic acquisition of an 8.97% working interest in the Britannia field, subject to partner and regulatory approval, which has doubled our production to circa 5,000 boe per day.
"Today, we are fully financed to take Finlaggan through to first production in 2020.
"We greatly appreciate the support we have received from the OGA, our banking syndicate and our key contractors and partners in enabling us to push forward with the execution of the Finlaggan project, a key foundation stone of our growing portfolio."
Mr Cassidy, of Woodmac, added: "These two projects involve 'old and new money' in the UK upstream sector.
"BP is a long-standing investor, while Zennor Petroleum is relatively new, private equity backed company. It is funded by Hong-Kong-based Kerogen Capital.
"For BP, Alligin signals a change of tack after its massive west of Shetland projects in recent years, it provides a boost to the Schiehallion Area, improving economics and allowing the field to produce for longer.
"For Zennor Petroleum, Finlaggan is its first operated development and fits with the company's strategy of capitalising on low-risk appraisal drilling and development opportunities.
"It also allows the private equity-backed player to leverage the existing Britannia infrastructure, where it recently acquired an 8.97% stake in from Mitsui E&P UK."
Mr Tholen said: "Through putting existing infrastructure to work, Zennor's Finlaggan field in the central North Sea shows how new entrants are bringing fresh perspectives and new investment to the basin.
"This has been an exciting year for BP with Clair Ridge due to come on later this year and recent exploration success in its Capercaillie and Achmelvich wells. Ambitious projects like Alligin show the potential that still exists in the UK continental shelf and are a positive endorsement by a supermajor of the future of the basin.
"This is maximising economic recovery in action and shows the determination of the basin to work innovatively and collaboratively in pursuit of Vision 2035- ultimately adding a generation of productive life to the UK continental shelf."
Recommended for you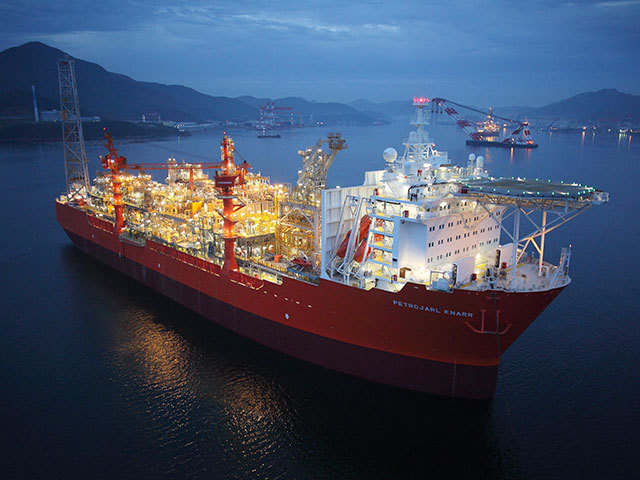 Rosebank oilfield approved by UK regulator