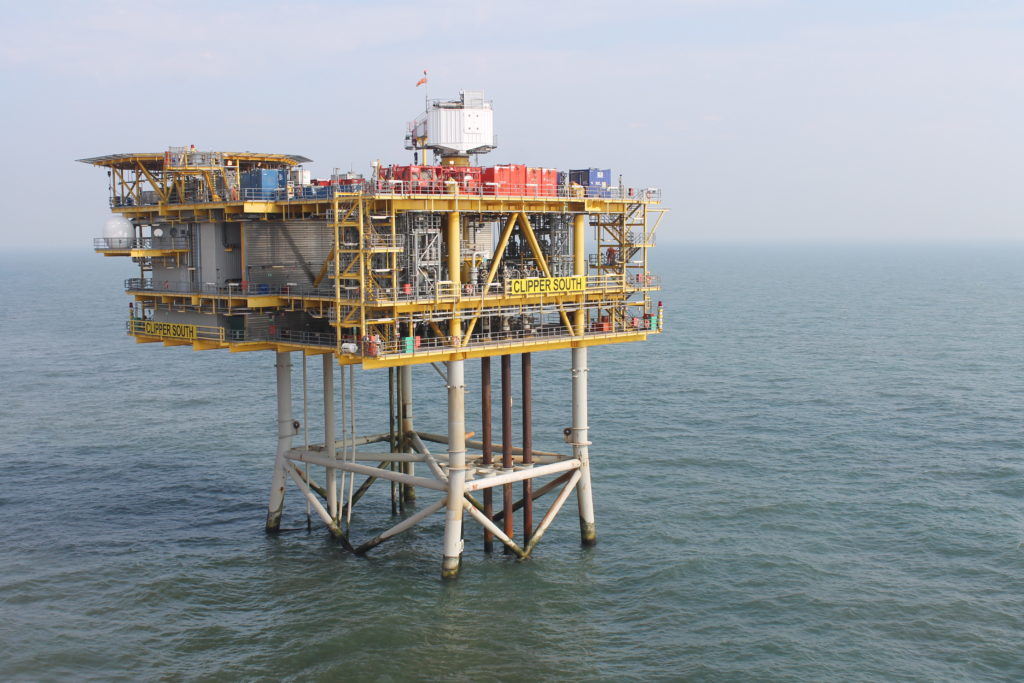 A £62 million project to re-route gas from the Clipper South field has been completed, licence partners said.
Operator Ineos Oil and Gas UK said the investment would extend the life of Clipper South and was a sign of its commitment to the maximising recovery from the North Sea.
Ineos holds a 75% stake in the asset, while Spirit Energy has the remaining 25%.
They had to find a new export route following the October closure of the Theddlethorpe Gas Terminal in Lincolnshire, formerly operated by ConocoPhillips.
Under a new commercial agreement, gas from Clipper South will be transported to the Bacton terminal in Norfolk via the Shell-operated Clipper complex.
Shell is remotely operating the Clipper South field.
A new subsea pipeline and equipment have been built as part of the re-routing project.
David Brooks, chief executive of Ineos Oil and Gas UK, said: "The completion of the project is another example of Ineos' commitment to our oil and gas business and supports the government's strategy to maximise economic recovery of gas from the North Sea.
"It is a great achievement for our business and has been made possible through our project team's hard work and dedication."
"We would like to thank Spirit Energy, our JV partner, for their support throughout the project and the operational, technical and commercial collaboration with Shell as the owner of the facilities."
Eric Marston, southern North Sea area manager at the Oil and Gas Authority, said: "The re-development and re-routing of the gas pipeline showed great adaptability and resolve to extend the life of the Clipper Field.
"It's a great example of collaboration between operators Ineos, Shell and Spirit Energy in working together to deliver this project."
ONEGas asset Manager Anne O'Halloran said: "Our Clipper hub and upgraded terminal at Bacton are helping to maximise the recovery of gas from the UK North Sea.
"We are keen to partner with other companies on similar agreements to help supply gas to homes and businesses across the country."
ONEgas is a joint venture between Shell and ExxonMobil which runs all Shell's southern North Sea assets.
Shell and ExxonMobil completed a £300m  rejuvenation project at the Bacton gas terminal in 2017, enabling it to handle more gas from offshore fields
The Clipper hub is located about 41 miles from the Norfolk coast and can transport up to 400 million standard cubic feet of gas a day.
Recommended for you

Petrofac open to forming consortium to help deliver key UK low carbon project