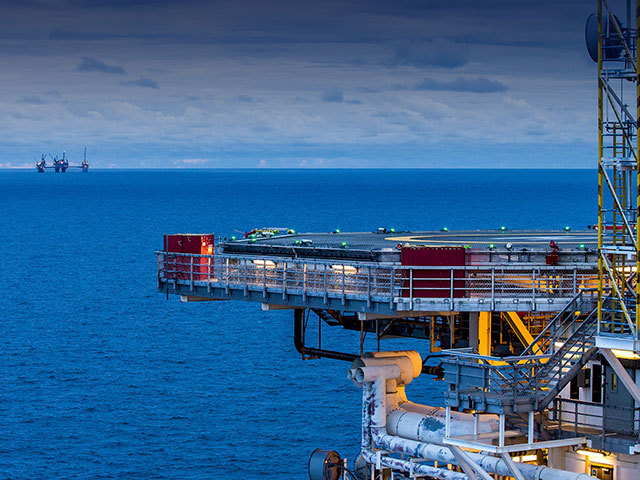 Bosses at Faroe Petroleum urged investors to snub a hostile takeover offer from Norwegian oil firm DNO and hold onto their shares.
Aberdeen-headquartered Faroe said the unsolicited, £444m bid was "opportunistic and substantially undervalued" Faroe.
The London-listed firm encouraged shareholders to take no action.
The offer of £1.52 per share represents a premium of 20.8% on Faroe's closing price of £1.25 in London on Friday.
The proposal from DNO, which already owns about 28% of Faroe, values the company at more than £600m.
Faroe said the offer was well below the average premium on all UK takeovers over the last 10 years of 43%.
Company bosses also accused DNO of failing to recognise Faroe's "exciting prospects".
The company recently said it expected to achieve average production of 12,000-14,000 barrels of oil equivalent (boe) per day for the full-year 2018.
Its medium-term organic growth target is to reach 35,000 boe per day.
It was a partner in the recent discovery at the Agar-Plantain well, operated by Azinor Catalyst, 200 miles north-east of Aberdeen.
The Iris-Hades discovery offshore Norway in April was the largest discovery it has been involved in to date, adding 42m boe net to Faroe.
John Bentley, non-executive chairman at Faroe, said: "DNO's offer substantially undervalues Faroe on every applicable metric.
"The board is determined to defend our shareholders' rights to receive an appropriate premium for a fully funded business which is actively progressing the delivery of its highly attractive growth prospects and is the only platform available which solves DNO's strategic challenges.
"We believe that Faroe is worth substantially more than £1.52 per share and we urge shareholders to reject DNO's opportunistic, unsolicited and inadequate offer."
Recommended for you

EnQuest to buy Suncor's North Sea Golden Eagle stakes for £240m