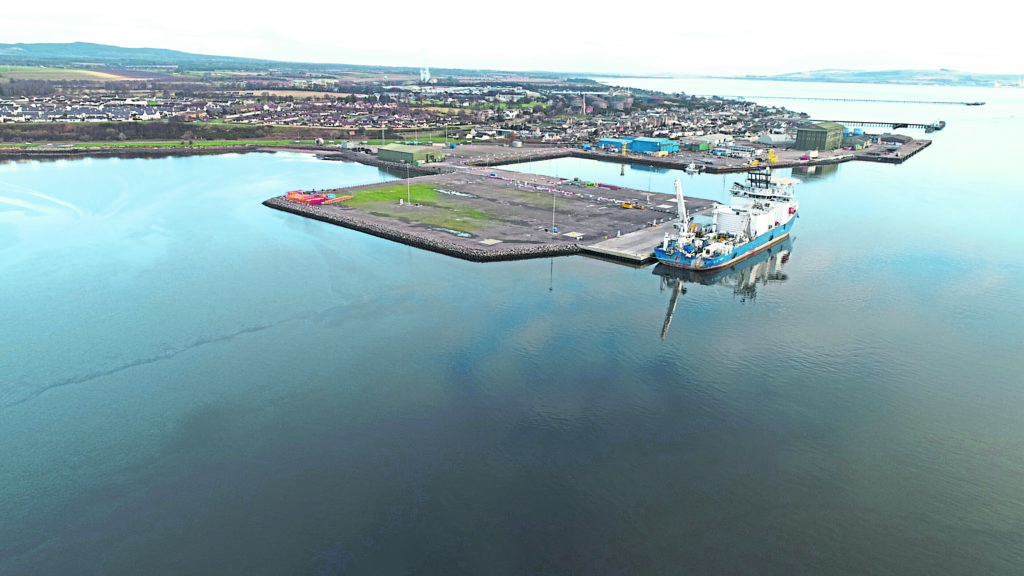 The Port of Cromarty Firth (PCF) has awarded the contract to construct its new £30 million energy and cruise hub at Invergordon to Ireland and UK-based civil engineering and construction firm Roadbridge UK.
The Easter Ross trust port said the firm had won the public tender for the project, unveiled earlier this week, on a number of criteria, including quality assurance, the experience of its project team, commitment to community benefit and price.
PCF chief executive, Bob Buskie, said: "This is a hugely complex job with a very tight schedule, so we are delighted to be working with Roadbridge.
"They won this contract against very stiff competition from six other leading national and international contractors.
Their team is totally committed to ensuring the port's communities benefit from this build in line with our own trust port philosophy."
Mr Buskie added: "It is a hugely exciting time for the port and we look forward to working with Roadbridge on this build to ensure it is ready for the Moray East wind farm project in 2020."
The port's latest expansion, which includes 715 feet of new quayside, is intended to serve "large scale" renewables schemes and oil and gas decommissioning. It will also be large enough to berth the largest cruise liners currently being built.
The development is being funded by the port, along with development agency Highlands and Islands Enterprise (HIE), supported by the European Regional Development Fund (ERDF) and Royal Bank of Scotland.
Cathal Doherty, of Roadbridge UK, said: "We are delighted to have won this contract from the Port of Cromarty Firth. It will be a privilege working with a trust port, as all profits are reinvested into developments such as this.
"Their commitment to their local communities fits with our ethos. We are looking forward to starting work on this project and creating sustainable jobs for the future of the area."
Building work is due to start in January 2019, with the construction of the quayside with steel piles, creation of a new retaining wall and reclamation of nine acres of land. The work is expected to be completed by Spring 2020.
Recommended for you

Royal opening for £420m Port of Aberdeen expansion