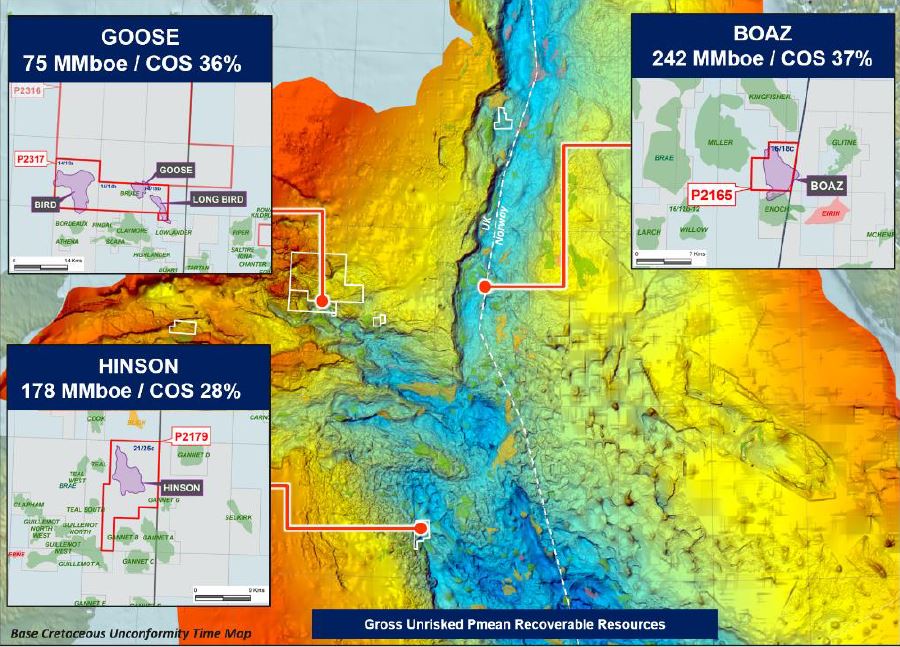 Azinor Catalyst has received interest in developing three large-scale North Sea fields.
Financed by Seacrest Capital Group, the exploration and production (E&P) firm said the Boaz, Goose and Hinson prospects are all scheduled for drilling in 2019.
The company said it could not confirm the identity of the prospective partner on the project at this stage.
Azinor Catalyst said the three wells are estimated to hold a combined yield of 495 million barrels of oil equivalent.
The firm added that it has used broadband seismic data to assess and "de-risk" the three "large, high value North Sea" prospects.
Drilling plans and preparatory work are already underway, the company confirmed.
Nick Terrell, managing director of Azinor Catalyst, said: "2019 is set to be another exciting year for Catalyst, as we firm-up plans to drill these three high impact exploration wells across our UK North Sea portfolio.
"The receipt of this Letter of Intent represents further industry endorsement of our exploration focused strategy and high quality team.
"I look forward to providing further updates as we progress our work streams towards drilling next year and look to build on the recent success that we have achieved on Agar Plantain."
The Boez prospect is located in the South Viking Graben, near the UK/Norway media line and is thought to hold 242 million barrels of oil equivalent.
Situated in the Outer Moray Firth, the Goose prospect is 7.4 miles north of the Claymore field and is estimated to hold 75m barrels of oil equivalent.
Surrounded by producing infrastructure, with the Gannet and Guillemot complexes to the south and the Annasuria Cluster, the Hinson prospect could yield 178 million barrels of oil.
Recommended for you

North Sea firm Waldorf weighing up 55 million barrel Cheviot field