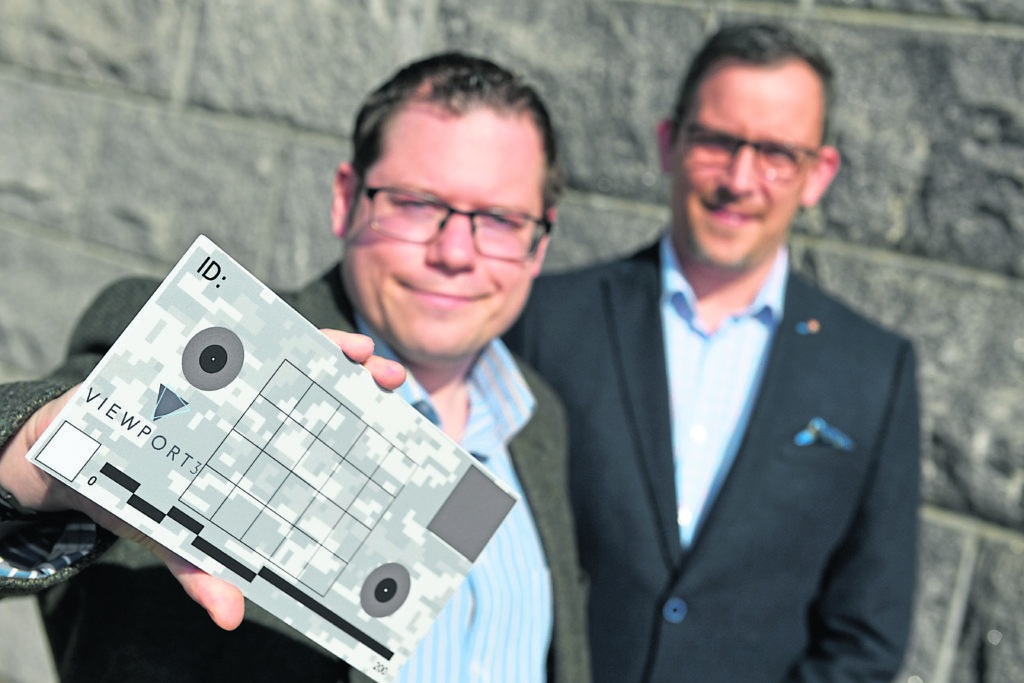 A fledgling subsea inspection firm has hailed a "fantastic" 2018 after increasing its turnover thirty-four times.
Ellon-based Viewport3 recorded turnover of more than £340,000 in only its second year of trading, up from £10,000 in year one.
The boost has helped the company expand its floor space and create three new roles.
Viewport3's bosses believe their 3D scanning technology saved operators in excess of £6.6 million this year.
The business was launched at the start of 2017 by Richard Drennan and Chris Harvey, who met while taking part in the start-up support programme run by social enterprise Elevator.
Viewport3's scanning technology saves time and money by using digital cameras mounted to a remotely-operated vehicle to do the scanning, negating the need for additional hardware, logistics and bed space.
The company embarked on its "breakthrough project" with subsea service firm N-Sea, scanning 11 sections of the hull on a semi-submersible rig in the North Sea.
The 3D data that Viewport3 produced was used to help design and build a cofferdam, a watertight structure permitting construction to take place below the waterline.
The data was collected in just eight days, a vast improvement on the more typical 20 days.
Viewport3 also worked with BP to provide an innovative method of digital model construction for mooring line chains for a CALM buoy located in offshore Angola.
The firm has been short-listed for the innovation and technology category at the Subsea UK Awards in February.
Mr Harvey said: "2018 has been a fantastic year for us, with turnover and growth exceeding all expectations.
"Over the course of the year our reputation for retrieving technical grade data with proven accuracies of under 1mm via an efficient and cost-effective process, has grown considerably.
"This year has also seen us expand our team and allowed us to take advantage of the rich pool of talent we have here in the North-east, which has been another highlight for us."