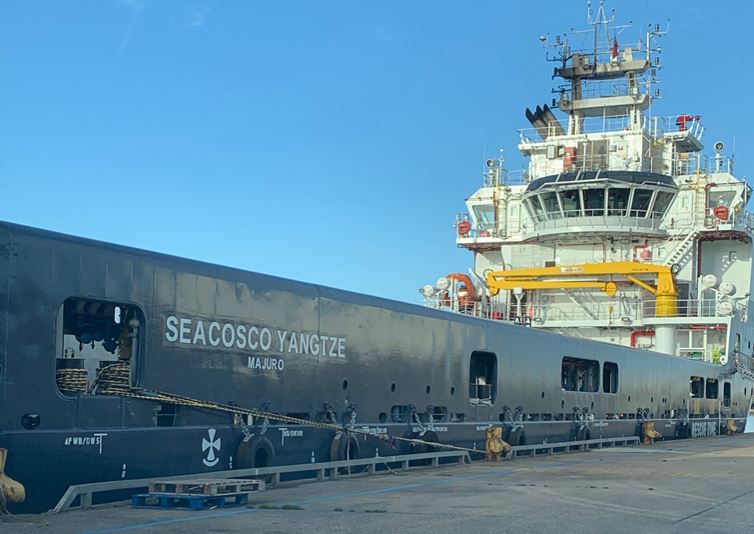 A North Sea offshore supplier has denied exploiting non-EU workers – despite paying some little more than £3 an hour.
UK authorities were alerted after concerns were raised that ship management firm V.Group, hired by Perenco, was paying well under the minimum wage aboard the Seacosco Yangtze supply vessel.
But V.Group, which has a shipping office in Aberdeen, denied setting low seafarer salaries and claimed crew rates were "negotiated in line with global standards".
It is technically not illegal to pay non-EU workers, from countries like the Philippines and Russia, wages below £7.83.
However, guidelines set out by the UK Government say all seafarers working in UK waters "must be paid at least minimum wage rates".
Last night the International Marine Contractors Association (IMCA) said it was concerned by "what seems to be something of a grey area", adding it is "already doing research into the issue".
And Jake Molloy, regional organiser with seafarers union RMT, described the situation as "modern day slavery on our doorstep".
One worker V.Group contract, seen by Energy Voice, set a salary of £3.15 an hour for a 48 hour week. This included overtime.
Mr Molloy said the situation was an example of the "perpetual pressure companies put on the supply chain to reduce costs at any cost".
He added: "This is simply exploitation of poor workers from far afield."
A spokesman for Perenco insisted the firm was "in full compliance" with Maritime Labour Convention Laws and said during a recent visit by the Maritime and Coastguard Agency "no deficiencies were found" when the vessel was first delivered to the North Sea.
Allan Falkenberg, group managing director at V.Group, said: "Shipping, and seafaring, is a global business, and hence crewing rates are negotiated in line with global standards, in agreement with vessel owners and operators.
"In a relatively limited number of situations, a direct employment relationship exists between our company and individual seafarers, where we agree with the vessel owner that we will directly employ seafarers for and on behalf of the owner.
"In such circumstances, and as a responsible employer, we always strive to ensure that we operate in line with relevant national legislation and are compliant with all relevant laws and regulations at all times.
"We are not aware of any instances where we would not be adhering to relevant employment legislation and will take this opportunity to review our current employment terms to ensure that we are in full compliance with any such legislation."
Recommended for you

40 years of HSE: RMT's Molloy runs the rule on North Sea safety