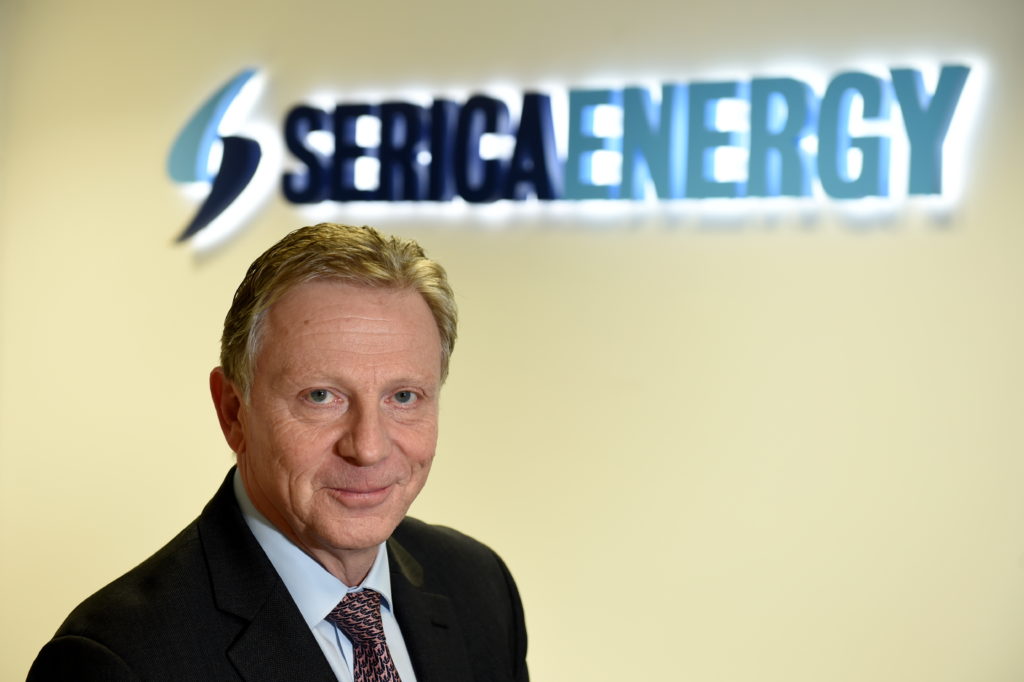 Serica Energy's chief executive said the company has been elevated to a "different league" as its new Aberdeen office formally opens today.
The operator last year tied up a series of deals with BP, Total, BHP and Marubeni, handing it control of the Bruce, Keith and Rhum assets in the North Sea.
With that came the transfer of more than 100 staff from BP to Serica, which previously employed around 10 people.
Its headcount now totals 140, with 60 full-time staff and contractors based at the new Hill of Rubislaw facility in Aberdeen.
Chief executive Mitch Flegg said it has been a landmark moment for the firm.
He said: "This puts us in a completely different league and a completely different peer group.
"We have gone from having a small operating capability to really becoming one of the larger independents in the North Sea in terms of that ability to operate."
The four deals last year gave Serica operatorship of the assets, with 98% interest Bruce, 100% of Keith and 50% of Rhum.
These will be managed with new operational capabilities at the office, including a real-time control room link with staff on board the platforms.
Mr Flegg said he was "proud" the company came through the "difficult process" of making the deals, the first of which was announced in November 2017.
Their completion was held up by efforts to obtain a US sanctions waiver for the Rhum field, which is part owned by Iran.
Although Serica remains focused on these new assets, Mr Flegg added that the firm is on the hunt for more acquisitions to boost their North Sea portfolio.
He said: "We've spent a lot of time looking at our objectives and plans for this year and really they are two-fold.
"It's about running these assets properly and letting this team maximise the values and opportunities that will come out of them, but at the same time looking for the next opportunity.
"We now have this fantastic operating capability that we can use elsewhere, so we are looking for more opportunities to bring more assets into the portfolio.
"We do have the resources to do both of those things, so in no way are we stopping the asset search whilst we bring these assets on board."
Recommended for you

'Lack of opportunity' in UK sees Serica eye Norway re-entry