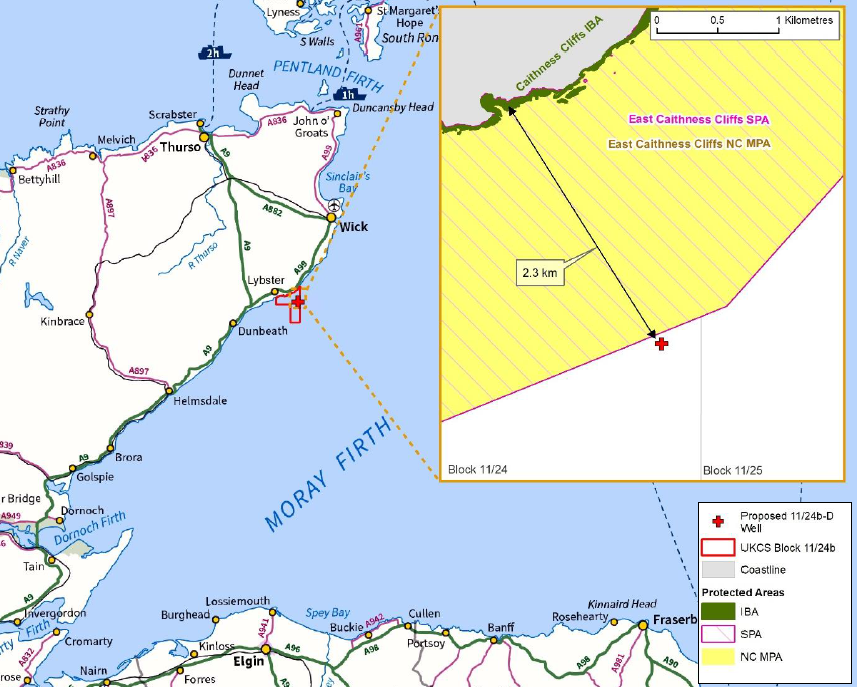 Partners in the Wick prospect in the Moray Firth said today that the exploration well was a failure.
The well was located about 1.5 miles from the Caithness coastline, between Lybster and Ulbster.
It turned out to be water bearing and is now being plugged and abandoned by the Ensco 72 jack-up rig, which will subsequently move on to drill the Colter prospect in the English Channel.
Corallian Energy, which operates and owns 40% of the licence containing Wick, believed the well held resources of 26 million barrels of oil equivalent.
Partners included Upland Resources, which has a 40% stake, Baron Oil and Gas, with 15%, and Corfe Energy, with 5%.
Upland chief executive Steve Staley said: "This is obviously not the result we had hoped for in the Wick exploration well."
Baron chief executive Malcolm Butler said: "This is a very disappointing result for the Wick well. We will now review the results to determine the reasons for the failure of the well and its implications for the Wick structural complex as a whole."
Sachin Oza, co-chief executive of Reabold Resources, which owns 32.9% of Corallian, said: "Whilst we are inevitably disappointed with the result of the Wick well, we considered Wick to be the highest risk prospect in our portfolio and not representative of the typical Reabold appraisal target.
"We now look forward to the Ensco-72 rig being mobilised to drill Colter."
Recommended for you

Baron hints at farm-out plans for 100m barrel Dunrobin