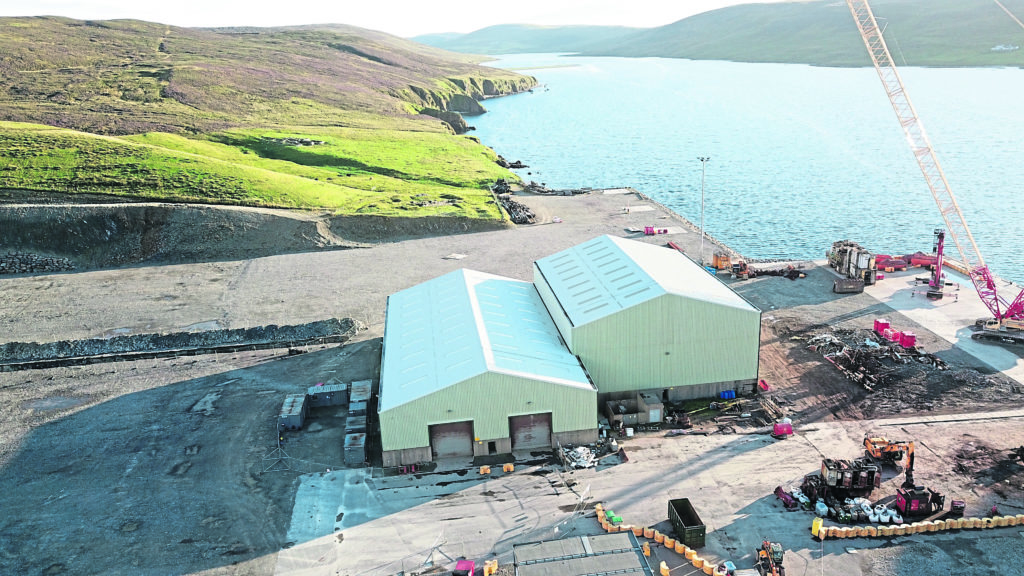 As many as 500 jobs are expected to be created through a new scheme to tackle fuel poverty in the northern and Western Isles.
The Northern Lights project aims to create a new small-scale oil terminal to deliver fuel products to the region, which has some of the worst affected areas in Scotland for the issue.
Evolve Trading and Investment (ETI) said 200 jobs are expected to be created through the plant's construction and "project requirements", with a further 300 indirectly through the creation of a new supply chain to support the plant and export the technology.
It will also be capable of producing low-sulphur marine fuels, helping passing ships comply with climate change regulations, including ferries and offshore support vessels.
Several sites are being appraised for the project, consisting of a jetty, plant, storage and processing facilities and a marine vessel, which overall could cost between £100m – £315m.
ETI, founded by Lerwick-born businessman George Irvine, is aiming to maximise local job creation through the project, currently scheduled for construction in 2021.
Mr Irvine said: "Orkney, Shetland and the Western Isles have long suffered because of their geographic location and have always had to pay above what others do for fuel supplies.
"The idea with Northern Lights is to instead use that geographic location to our advantage.
"We have no intention at all of building this overseas. We want a very high percentage of local content."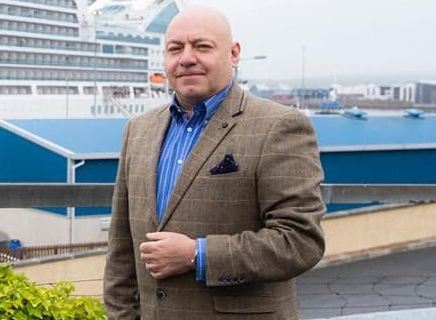 According to latest Scottish Government figures, the islands are among the areas with the highest rates of fuel poverty per home in the country.
ALSO READ: Oil terminal could be 'transformative' in tackling fuel issue, says MP
The aim of the Northern Lights project is to produce refined fuel products at a comparable rate to mainland prices, as well as create a hub to export the technology,
ETI said it has had "numerous enquiries received globally" to potentially roll it out on other projects.
At present, the company is in the appraisal stage, seeking to raise an initial £4.5million and has engaged various contractors for preliminary talks.
Discussions are also "ongoing" with local and international investors to meet the total project costs, being facilitated through Dutch international consultancy, Royal Haskoning.
Three sites in Shetland have already been investigated, with Royal Haskoning also seeking out other potential locations to "flesh out" the options.
Mr Irvine has a background as an HSE manager working for various oil and gas companies globally.
ETI was formed in 2014, with the purpose of tackling fuel poverty in regions around the world.
According to ETI's timetable, operations at the site could begin as early as January 2023.
Mr Irvine added: "We have engaged the services of European and UK contractors from a technical perspective.
"We are also engaged in discussions with UK and international financial institutions to provide funding for the various project phases."
CLEAN MARINE FUELS
The new terminal will be tailored to help the maritime industries meet international climate change rules, offering "further benefit" to the islands' economy.
As well as domestic heating oil, the Northern Lights project will act as a local site for offshore support vessels, fishing fleets and ferries to take on low-sulphur fuels.
In 2020, marine vessels will need to significantly reduce the sulphur in their fuels or face potential penalties under new regulations from the International Maritime Organisation.
Under the rule, ships will have to use marine fuels of no more than 0.5% or face a penalty.
For the North Sea, the restriction will stay in place at an even lower rate of 0.1% as it is an emission control area, with the plant acting as a local area to take on the fuel.
ETI said the technology has a high export potential and can be used "wherever commerical shipping is prevalent".
Mr Irvine added: "There are all these ships in and around the island that will have to use low sulphur fuel.
"We have the passing market – the offshore vessels and cruise ships.
"People are going to get fined if they don't comply. This product complies with the 2020 regulations so it is targeting those markets."