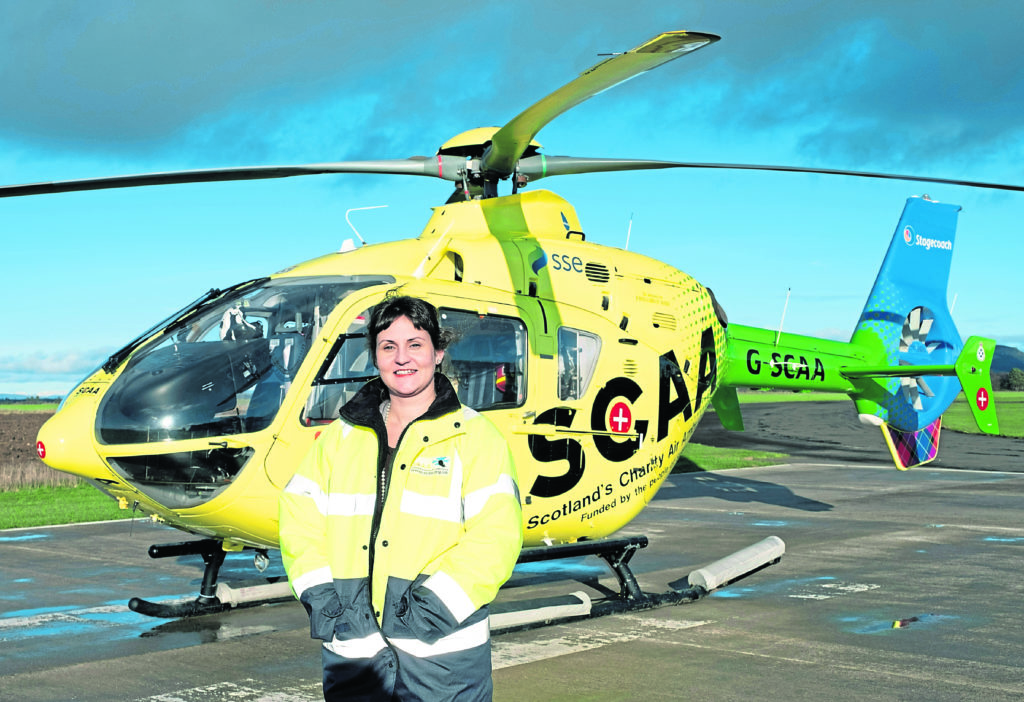 The campaign to bring a new charity air ambulance to the north-east has soared forward with the creation of a new post dedicated to raising funds for the life-saving helicopter.
Scotland's Charity Air Ambulance (SCAA) confirmed plans to base a second helicopter in Aberdeen last November, in addition to its existing one at Perth, and is on a mission to raise £6 million to get it in place by the end of the year. The charity has already collected £2.5m, which will cover costs for the first three years.
And Culter woman Cara Baird has now been appointed as the SCAA's north fundraising manager to ensure the target is reached.
She was partly inspired to take on the role as her four-year-old son, Luis, suffers from severe asthma so she appreciates the importance of emergency medical assistance being close to hand.
Ms Baird said: "My role is to get out there speaking to people and raising awareness of the need for this, and to act as a link between people and the charity.
"The helicopter can come to the help of anyone, from people who suffer traumatic injuries in road accidents to those experiencing medical emergencies at home.
"I have a four-year-old with asthma and severe allergies, and I'm aware that his situation could turn into an emergency at any time.
"So I am just one of thousands and thousands of people who will find it reassuring to know we have this added resource."
Ms Baird has already encouraged the fundraising efforts of a Co-op shop in Inverness, firefighters in Laurencekirk and the Banff and Buchan Tractor Club.
The location of the new helicopter has also been hailed as a boost for the Highlands and Islands and Moray, and Ms Baird's role will also take her further north to promote fundraising efforts.
The 35-year-old previously worked at Aberdeen University for eight years, gathering donations for the School of Medicine, and spent two years in a similar position at Robert Gordon University.
She added: "In my career I have seen how generous people in the north-east can be, and how they can get behind campaigns."
As part of her job, Ms Baird will attend talks to educate people and companies about the work SCAA performs and encourage contributions.
People keen to help raise funds can learn more by emailing c.baird@scaa.org.uk or phoning 03001 231111.
Recommended for you
X

Balmoral loses legal fight over £130,000 fine