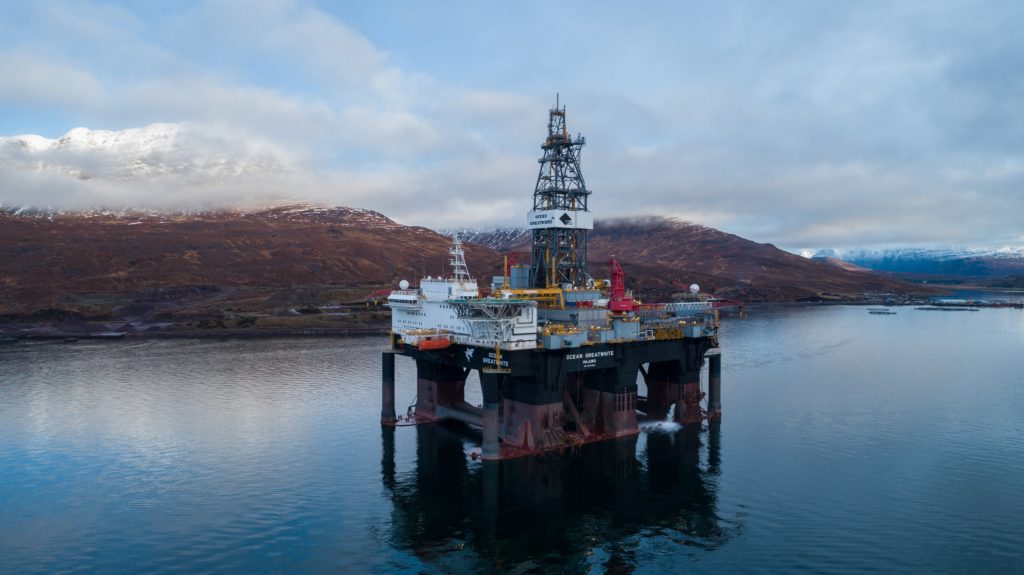 Siccar Point Energy has kicked off its 2019 drilling campaign with the spudding of an exploration well at the Blackrock prospect west of Shetland (WoS).
The Ocean GreatWhite, the largest semi-submersible drilling rig in the world, is carrying out the five-month campaign.
Siccar also plans to drill the nearby Lyon discovery immediately after, estimated to hold between one and three trillion cubic feet of recoverable gas.
Blackrock lies 86miles north-west of Shetland between Siccar's Cambo and Rosebank fields.
Siccar is 52.5% owner and operator, with Suncor Energy holding a 25% stake while Shell holds the remaining 22.5%.
Blackrock is part of the wider Corona Ridge Area, which holds more than 800million recoverable barrels of oil equivalent, which are mainly in Rosebank and Cambo.
There are more than 1.6billion barrels of unrisked resources in multiple "plays" in the wider Corona Ridge.
Siccar said if Blackrock is successful it will add substantial resources as well as de-risk other exploration prospects in the region.
The Lyon prospect was initially meant to be drilled last year with the West Hercules rig, however this was delayed to 2019 due to bad weather.
Chief executive Jonathan Roger said: "Blackrock is a very important prospect within our Corona Ridge acreage and we are pleased to have progressed to the exploration drilling stage.
"We have a very exciting 2019 in front of us with two material exploration wells to drill and progressing the Cambo development forward to project sanction."
Prior to heading out to West of Shetland, the 60,800tonnne Ocean GreatWhite underwent servicing work at the Kishorn dry dock in the Highlands.
It was the first major contract for Kishorn Port Limited (KPL) since the dry dock was revamped to full working order in 2017.
Kishorn was once a major employer at the height of the oil and gas boom in the 1970s.
The rig departed the port at the start of the month.