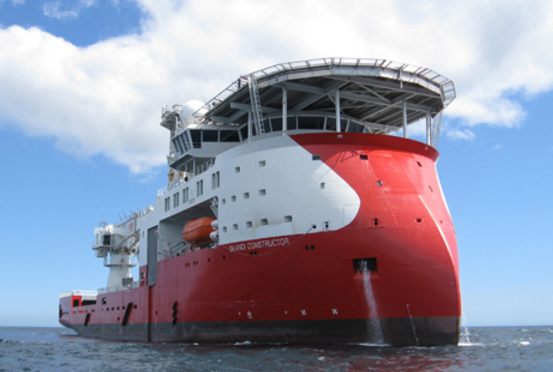 Energy service firm DOF Subsea confirmed today that it expects to lay off a number of employees in Aberdeen and Bergen.
DOF Subsea held a joint "townhall meeting" between its offices in the two cities last week to discuss the firm's position in the market.
The company said positions in those locations were "at risk" and that a consultation process would begin soon.
Vessel owner-operator DOF Subsea did not say how many employees it would have to let go.
But it is understood up to 20 people in Aberdeen and 10 in Bergen could be affected.
A spokeswoman said the market had been depressed in recent years, with lower oil prices putting a crimp on spending in the offshore oil and gas market.
The spokeswoman added: "Although this situation is slowly improving it has had a detrimental effect on DOF Subsea revenues in the Atlantic region.
"Consequently, the company has had to look at efficiencies within the organisation, in order to position for the market recovery.
"The outcome of this review has unfortunately resulted in a number of positions in both Aberdeen and Bergen being placed at risk.
"We have a good team in the Atlantic region and the consultation process will be followed closely."
DOF Subsea's pre-tax losses widened to £55 million in 2018, from £11m last year.
The company had more than 1,300 employees at the end of last year and operated a fleet of 27 subsea vessels and 71 remotely-operated vehicles.
Its Atlantic division, whose bases are in Aberdeen, Bergen, Oslo and Angola, had 389 employees at year-end 2018.
The firm is owned by Norway-headquartered group DOF and private equity firm First Reserve Corporation.