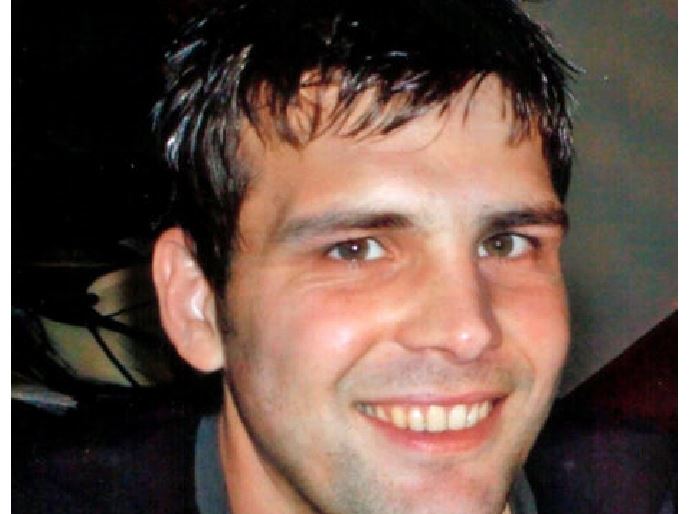 A new Aberdeen lifeboat is set to be named for a man who died in a tragic helicopter crash.
Stuart Wood was one of 16 people who died in the Super Puma disaster on April 1 2009 after a mechanical malfunction on the helicopter off the coast of Peterhead.
Stuart's mum Audrey will officially name a new lifeboat at Aberdeen Lifeboat Station in honour of her son Stuart, who was known as Woody to his friends, on Saturday.
Audrey said: "It's a great honour to be asked by the RNLI to name the new Aberdeen inshore lifeboat on behalf of all those who contributed.
"The lifeboat is a fitting tribute to our son Woody, to the 16 men who lost their lives in that helicopter accident and also to the RNLI.
"This lifeboat is a true demonstration that out of sadness comes a wonderful lasting memory of Woody's life."
Following the disaster, Audrey was shocked to learn that the people manning the boats who made an attempt to save her son's life were volunteers.
As a result, and with the help of her family, Audrey looked to raise money for the volunteers by holding an annual charity event, pulling in a whopping £235,000 – with £30,000 of that cash specifically being donated for the purchase of the new inshore lifeboat.
She said: "Our family's fundraising efforts have been a great success and the support from friends, family and local companies has been second to none. We are overwhelmed at the amount raised to support our local lifeboat stations, and to see where the money goes is very rewarding."
Dr Margaret Farquhar, the chair of the Aberdeen and District branch of the RNLI, said: "The naming of this new lifeboat is a red-letter day for Aberdeen Lifeboat Station, and it is fitting that D-830 will be named by Audrey Wood, who has been such a major contributor to RNLI fund-raising across the north-east.
"Although the inshore lifeboat is the smaller of our two craft, it is also the busier: over ten years, her predecessor launched on service 166 times, recued 32 people in difficulty and saved the lives of eight people in immediate danger of drowning."
At a special ceremony on Saturday at 10.30am in front of 300 invited guests – including Lord Provost Barney Crockett – Audrey will officially name the lifeboat after Stuart. Aberdeen Lifeboat chaplain Reverend Howard Drysdale will lead a service of dedication, accompanied by the Bon Accord Silver Band – who will play the seafarers' hymn Eternal Father, Strong to Save.
Following the ceremony, guests will be invited aboard the Northlink Ferry MV Hrossey to watch a display by the newly-named lifeboat and its crew.
Recommended for you

BP names new floating offshore wind project 'Flora' after Scottish suffragette