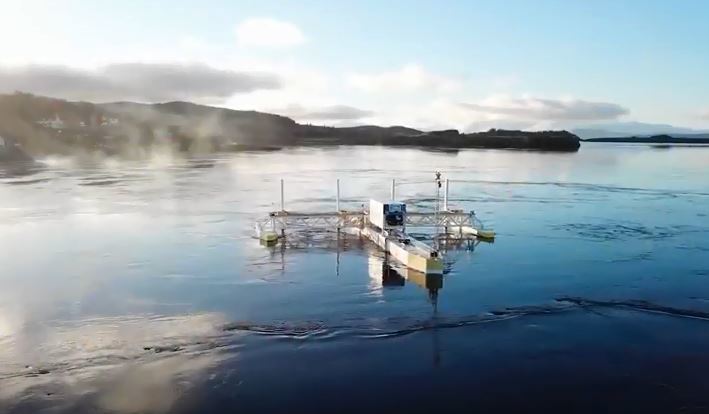 A Scottish tidal firm has scooped £1 million worth of funding from the country's Energy Investment Fund (EIF).
Sustainable Marine Energy (SME) confirmed it has secured investment totalling £3.46m to further develop its PLAT-I tidal energy platform system, with £1m of that amount coming from the Scottish Investment Bank.
The rest of the money was put up by German renewable energy firm and backer of the project Schottel Hydro.
SIB director Kerry Sharp said: "SME has repeatedly proved its resourcefulness, culminating in the successful testing of its innovative PLAT-I platform and generation of first power.
"We've supported the company every step of the way since it relocated to Scotland in 2016 and have underlined our continued backing by contributing to its latest fund-raise."
SME undertook initial testing of the PLAT-I system near Connel, Argyll and Bute in 2018.
The device was then transported to Grand Passage, Nova Scotia, where it generated power for the first time in February this year.
SME managing director Jason Hayman said: "It is fantastic, and a great testament to the team for all their hard work to close this funding round.
"Securing new investment from the Scottish Investment Bank and commitment from Schottel for our work in Nova Scotia will enable us to take a significant step forward on our renewable energy journey.''
Recommended for you

Scottish energy storage firms bag over £14m in government funding