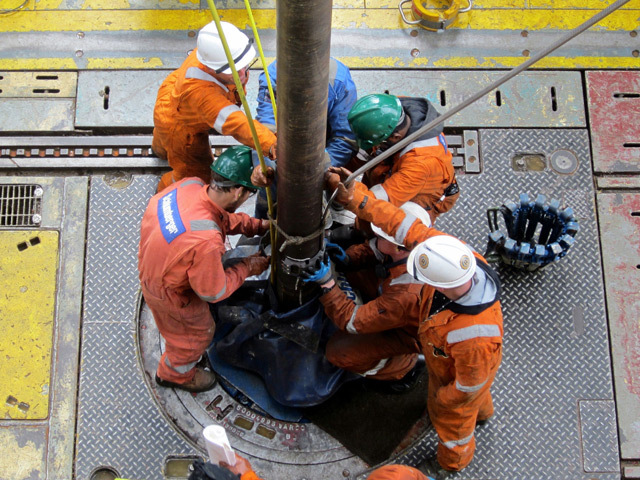 More than two-fifths (43%) of manufacturing, utilities and oil firms are relying on "gut feel" to gauge their exposure to new off-payroll working rules, a poll shows.
As similar proportion (41%) admit they intend to take a "blanket approach" to managing the new IR35 legislation, because they don't have time to assess contractors individually, according to a survey commissioned by Brookson Legal.
The firm said the remaining 59% who don't want to wrongly assess contractors for fear of losing them will have the competitive advantage by showing they are taking their obligations seriously.
In the 2018 Budget, the government said responsibility for operating off-payroll working rules would be transferred from individual contractors to the large and medium sized organisations hiring them from April 2020, broadly mirroring the public sector.
The North Sea energy sector is thought to be among the industries that will be most drastically affected by the changes, as many individual contractors operate via intermediaries, such as personal service companies.
Brookson Legal's poll, conducted by Censuswide in April, took in the responses of 502 professionals across multiple sectors in medium and large companies.
Thirty-five percent confirmed IR35 would encourage them to reduce the number of contractors they hire.
Brookson Legal managing director Joe Tully said: "78% of manufacturing, utilities, oil and gas businesses are already being asked questions about IR35 by their contractor workforce, and risk alienating and losing this workforce if they don't have any answers.
"Fifty-nine percent of manufacturing, utilities, oil and gas businesses are not considering taking a blanket approach and it is these businesses that will have the competitive advantage by showing that they are taking their IR35 obligations seriously.
"The new IR35 off-payroll rules come into force in April 2020 but the time for UK businesses to put their IR35 house in order is now.
"By undertaking proper audits, and seeking expert advice, businesses will be able to illustrate that they are taking 'reasonable care' with their IR35 assessments and will almost certainly find that the impact of IR35 is not as far-reaching as their own gut feeling leads them to believe."
Recommended for you

Reversal of 'onerous' IR35 laws will 'unlock potential' of contractors