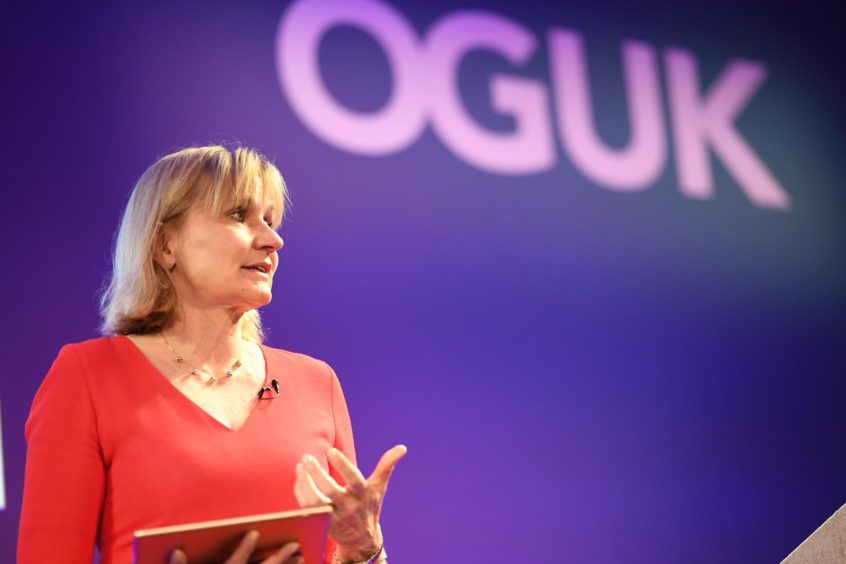 Industry body Oil and Gas UK (OGUK) will sound out its members about supporting calls for more ambitious British Government climate change targets.
OGUK chief executive Deirdre Michie said she would raise the subject at the organisation's upcoming board meeting.
Ms Michie said it was important to consider and understand the "pros and cons" of backing the Committee on Climate Change's (CCC's) recommendation for the UK Government to legislate for a net zero greenhouse gas emissions target by 2050.
The government's current policy is to achieve an 80% reduction by the middle of the century.
Chancellor Philip Hammond has warned Downing Street that cutting the UK's greenhouse gas emission to zero by 2050 will cost £1 trillion, though Number 10 appears to support the proposal.
READ: Net zero carbon the right thing to do, says No 10 despite £1 trillion warning
"If we do push for it, then it would be because we can do it with facts and evidence," Ms Michie said.
"If we're going to do it, we have to show we're taking action as an industry.
"If we cannot show what we're doing to reduce our operating emissions, there will be a 'disconnect' between what we're saying and what we're doing.
"We need to make sure our house is in order."
Bob Ward, policy and communications director at the Grantham Research Institute on Climate Change, urged OGUK to lobby in favour of the CCC's recommendation at the trade body's annual conference in Aberdeen this week.
Mr Ward said backing the new target would show that the oil and gas industry was "seriously part of the solution" in the transition to a zero carbon economy.
Mr Ward said taking the step would only be construed as a public relations "stunt" if OGUK lobbied for net-zero legislation in public, but opposed it in private.
He said the sector was in a difficult position and faced strong opposition, including the "prospect of litigation in the near future".
"It has started in the US and it's only a matter of time before it comes here."
Last year, New York's Attorney General filed a lawsuit against ExxonMobil accusing the firm of misleading investors about its readiness to address risks posed by climate change.