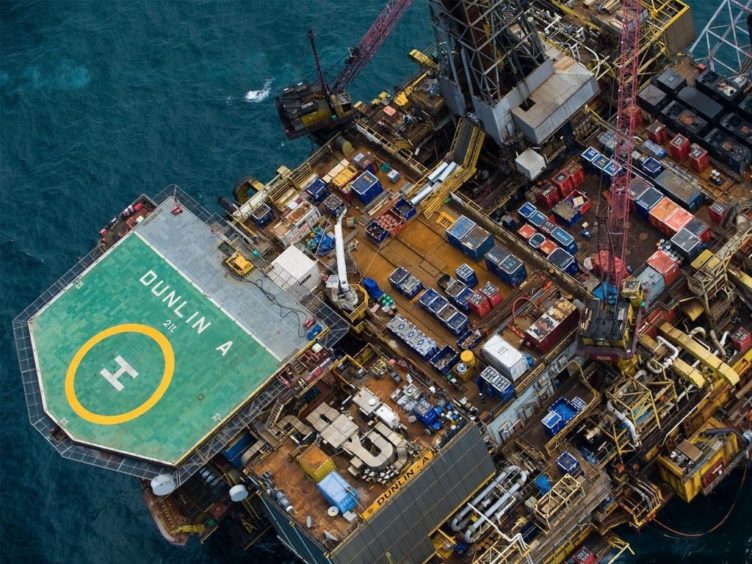 Fairfield Energy has cut £31million from the total bill to decommission the Greater Dunlin Area in the North Sea.
The Aberdeenshire firm operates Dunlin but the costs are being met by Japanese giant Mitsubishi, its partner in the development, with the help of more than £400m in relief from UK taxpayers.
According to full year accounts for 2018 posted by Mistubishi's subsidiary, MCX Dunlin, the total bill now sits at £908m, down from the 2017 estimate of £939m.
The firm said the main reason for the decrease was a downward revision of the cost for plugging and abandonment (P&A) of the wells.
The P&A programme for subsea wells was successfully completed in February 2019 and will continue until 2021 for the Dunlin platform wells, according to the document.
It states the total cost will be met by decommissioning relief deeds from the UK government of up to £419m, £335m of Mitsubishi's own cash and a £154m line of credit Fairfield had from HSBC.
A decision to decommission Dunlin was taken in 2015, with operator Fairfield Energy unable to meet the cost.
Their 70% liability was transferred to partner Mitsubushi, triggering the Japanese firm's request for government support.
Dunlin lies nearly 100miles north-east of Shetland, with decommissioning expected to be completed by around the end of 2024.
Last year Rever Offshore was awarded work to remove the subsea infrastructure while AF Gruppen and Heerema signed deals to decommission the platform topside.
Earlier this year Fairfield set up a new venture with the two contractors named Fairfield Decom, which is aimed at taking over operatorship of late life assets ahead of decommissioning.
Recommended for you

Hiring: North Sea regulator advertises £118,000 a year decom job