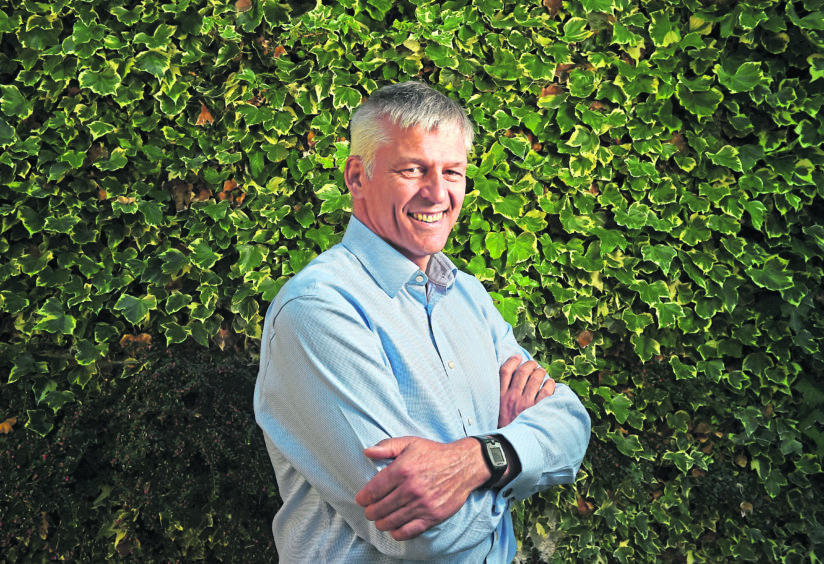 Recruitment in Aberdeen is on the cards for Norwegian firm HydraWell.
The well integrity specialist serves operators on both sides of the North Sea, with 40 staff, including 10 in the UK.
Around 90% of its revenues come from well plugging and abandonment.
Despite "good uptake" of its technology in the North Sea, HydraWell sees internationalisation as "key" to its growth.
It has made moves into markets such as south-east Asia, where activity is picking up.
Tom Leeson, former interim CEO of Decom North Sea, is the chief commercial officer and heads up the Aberdeen division.
Mr Leeson predicts future hires here, with the region acting as a "management centre" for international operations.
He said: "I think recruitment in Aberdeen is certainly on the cards both onshore and in the field. There is an experienced, competent workforce here.
"The challenge perhaps is going to be, with an upturn here, how companies are going to attract and hang on to talented people."
Mr Leeson does not forecast a lot of growth in North Sea well abandonment work over the next five years, hence the importance placed on overseas expansion.
The firm reports activity in South-East Asia, particularly Malaysia, and signs of a pick-up in Brazil, Australia and the Middle East, which will lead to further growth.
With the UK sector focused on maximising recovery, and some decom campaigns being delayed as a result, HydraWell is developing technologies that are not
abandonment-specific and focus on reducing costs for well intervention.
Mr Leeson said: "The reality of the decommissioning and abandonment market is there will always be drivers to delay the work and we all want to see that in the industry.
There is no point fighting against it.
"In looking at the abandonment market at present, one of the key aspects is having enough free cash to be able to spend money on decommissioning. As you saw in the downturn, there wasn't a big explosion in decommissioning.
"You could look at today and say maybe we're in a sweet spot here for the decommissioning sector.
"If the oil price goes up significantly that will improve economics and delay decommissioning projects, and if it drops significantly there won't be the cash around to spend on decommissioning anyway and so there will be a squeeze."
Another issue is that cost estimates are "very uncertain".
A big part of that, Mr Leeson said, is down to day rates for rigs, which represent a large chunk of the operating costs, and the difficulty of estimating where that market will be in five years.
Additionally, there is no one size fits all solution when it comes to individual wells and their own set of unique circumstances.
However, savings can be made in reducing the number of days a P&A job can take, which is where HydraWell can come in.
He said: "You can't have confidence in your cost forecasts unless you have a good understanding of what your work scope is going to be.
"That's driven, in many respects, by the characteristics of the well you're dealing with. We can't draw an easy comparison and say 'well this platform well costs £1m to abandon, so this one also costs £1m'.
"Until you've done that engineering investigation, how can you have confidence in your numbers? I think one of the initiatives that the Oil and Gas Authority has been driving is that estimates need to be more sophisticated.
"But who knows what the rig rates will be in five years' time?
"We can dream up all sorts of things for that but if we know
that a well is going to take 20 days or 30 days and we develop a solution to a particular problem
that would reduce that 20 days or 30 days by four, that's got a value to it."
Mr Leeson also said the decom sector, and the wider industry, could improve in terms of communicating the opportunities it presents to the next generation.
He added: "I think it is easy to paint a dark picture of the challenges the oil industry has with recruitment. We all know the  stories about what the younger generation thinks of green energy and dirty energy, the prospects for the industry and its cyclic nature and whether it's an environment they want to work in. That's well understood.
"Perhaps what the industry doesn't do well is communicate the potential, and not just financially, but the potential for international exposure and experience and the opportunity to grapple with really difficult challenges.
"Those are the two things I think I've really got out of spending 30 years in the oil business.
"The technical challenge in decommissioning has a
particular angle to it with the difficulty in dealing with the unknowns, and managing the technical risks has a completely different profile from greenfield development.
"That particular focus on cost, while maintaining HSE performance and integrity,
really focuses the challenge. It brings a complexity that can be really exciting to have to
deal with. It's definitely not mundane."
Recommended for you
X

New additions to Oceaneering's fleet