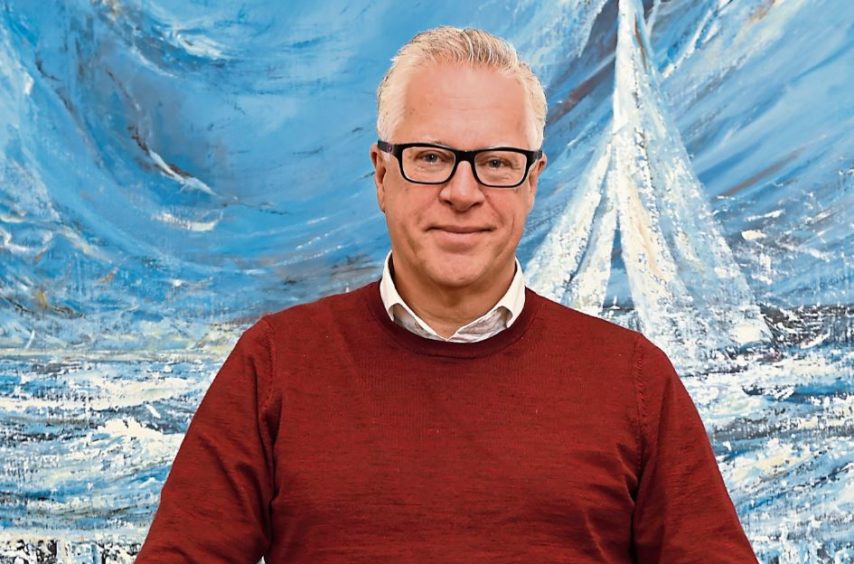 About a third of claims for medical or sickness benefits are related to mental health issues, often resulting from stress.
And with the oil sector downturn, mental health claims have increased, a director of an Aberdeen-based financial advisory firm said.
Paul Shanahan, director at Futura Investments, said people left the oil and gas sector for good during the downturn.
As the skills shortage deepens, it is not uncommon to see individual employees doing the jobs of two or three people, which adds stress at work and at home.
Some are not using their holiday entitlements in full, are often on reduced salaries, and aren't receiving bonuses.
It's a recipe for mental health problems. But it doesn't need to be this way, according to Mr Shanahan, who said many big energy companies have fantastic employee assistance and medical schemes.
He said: "They can put you in touch with talented people who may not always have the answers, but can put mechanisms in place to help people cope, something to default to when work issues become overwhelming."
Mr Shanahan knows there are a lot of "fantastic and benevolent employers" out there who think about their employees first. That comes down to leadership, and there should be many leaders in a company, not just the CEO and CFO, but all through the business.
Leaders look after people, he said.
On the other side of the coin, there are places where staff members feel detached from the companies they work for. Because of the lingering memory of the downturn, feelings of suspicion and insecurity remain. Mr Shanahan said "the stress continues" for many people.
"There are still some poorly run businesses that are surviving," he said. "There is a lot of pressure on people in these companies. We've seen companies go into Chapter 11 bankruptcy, we've seen extra stress and worry placed upon employees, and we've seen an impact on senior management from having to make people redundant. It has been very tough."
And at companies who have been acquired, a "disconnect" with the new owners and "brand" may exist, and would need to be addressed.
Among all the talk about mergers and acquisitions, the workforce usually gets a mention, but often towards the end of the conversation.
It's the people who are left to cope with the integration process, he said.
If the new buyers prefer to bring in their own team, the atmosphere in some of those companies could be challenging. A major difficulty is the cultural change that will be required, particularly for those who have worked for the company for a long time and have bought into the culture, Mr Shanahan said. As the skills shortage tightens, talented people will be in greater demand, and can re-evaluate where they want to work. They are going to look at a company's "cultural identity".
Mr Shanahan said: "People will want to know, 'apart from the salary, what core benefits do I get? How are they going to look after me throughout potential stress and mental issues'?"
He said benefits packages came under a lot of scrutiny during the downturn, as companies started cutting back and using medical and sickness plans that were not as comprehensive.
Mr Shanahan urged companies to look at the level of support they can give. Founded almost 25 years ago, Futura has provided tailor-made pension schemes and medical and sickness cover for domestic and international energy and marine clients.
Mr Shanahan said: "We are lucky to be based in Aberdeen as we have learnt much from the local and international energy businesses we work with. We understand a lot of energy companies work in extreme environments and some difficult geopolitical areas.
Wherever companies operate, they are made up of the most important asset, people, who need reassurance of their security and wellbeing."
He said Futura works closely with its employees to establish a flexible work-life balance, creating a positive working environment to decrease stress.
Mr Shanahan, whose job is to develop new opportunities, said the firm continued to develop its tailor-made products to support clients both in the UK and overseas.
Recommended for you

North Sea union boss predicts 'national strike' across oil and gas industry