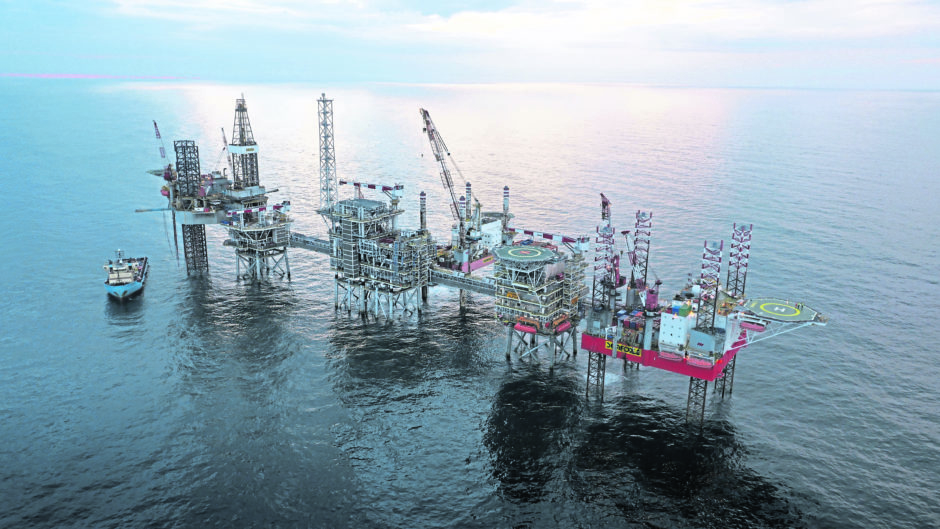 The Oil and Gas Authority (OGA) has intervened in a commercial dispute between two operators which has led to the delay of a new North Sea project.
Spirit Energy has been seeking to develop its Pegasus project in the Southern North Sea as a tie-back to Cygnus, the UK's largest producing gas field, operated by Neptune Energy.
However, a disagreement has arisen over prioritisation of capacity at the Cygnus Alpha platform for Pegasus, prompting an intervention from the OGA.
Spirit has previously stated it plans to sanction Pegasus this year but has now deferred a final investment decision while the OGA investigation takes place.
The OGA's dispute resolution process is formal but "non-binding" and expected to last around three months.
It is intended to find a "collaborative solution" to the commercial disagreement.
Pegasus has around 14.5million recoverable barrels of oil equivalent – or 83billion cubic feet of gas.
In February, Neptune Energy requested a "temporary halt in development" over potential "limitations" to the tie-back scheme and a lack of physical capacity for Pegasus at Cygnus.
According to the OGA's website, the regulator will normally only get involved in disputes if there is evidence of a "failure of meaningful commercial negotiations".
Although Cygnus is Spirit's preferred development option, it may seek to reassess alternatives depending on the outcome of the OGA discussions.
Neptune Energy said it is working with Spirit and the OGA to find a "successful outcome for all involved".
Spirit Energy is the majority stakeholder in both fields, although Cygnus is operated by Neptune.
A spokesman for Spirit Energy said: "The export route selected for our Pegasus development is via Cygnus.
"However, as we have still to conclude appropriate commercial agreements with the host, we have consequently deferred the final investment decision on the Pegasus development.
"The OGA is now reviewing matters under its non-binding dispute resolution process, and as that process is ongoing it would be inappropriate for us to comment further."
The Pegasus field was discovered in 2010, with commercial gas reserves found at Pegasus West in 2014, around 66miles off the North Yorkshire coast.
Since then engineers have been assessing development options for the discovery, with a tieback to Cygnus being the preferred choice.
Spirit submitted plans to develop Pegasus West in November.
A Neptune Energy spokesman said: "As these discussions are of a commercial nature, it would be inappropriate to share further details.
"The OGA is facilitating the resolution of these matters and we are collaborating with them to achieve a successful outcome for all involved."
Recommended for you

UK North Sea sees chance for political reprieve in energy crisis