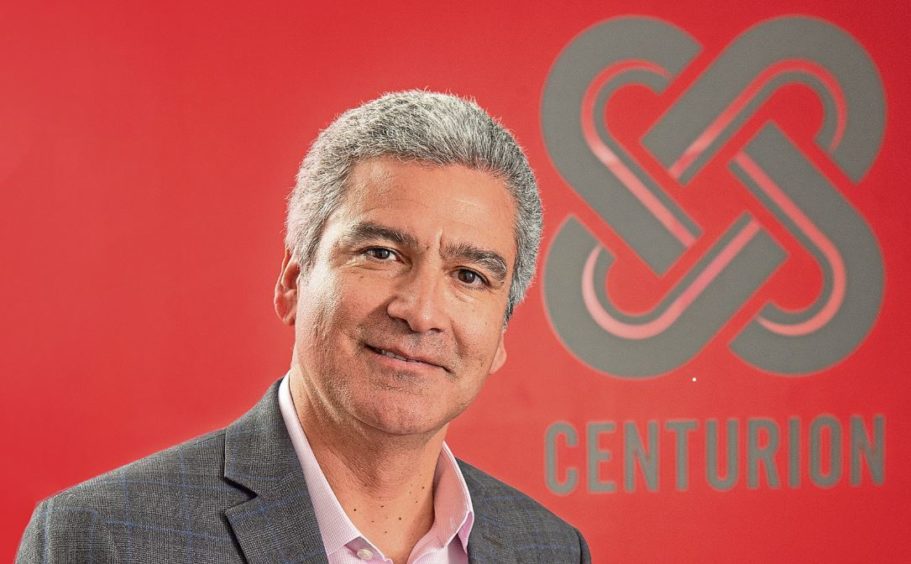 An Aberdeen headquartered oil and gas firm is considering floating on a public market as part of its long term growth plans.
Centurion Group was established in 2017 after private equity company SCF acquired and brought together four businesses; Centurion in Aberdeen, Oil Patch in the US, Site Energy Services and WTS Rentals in Canada.
Following the acquisition the firm, which employs 270 in its North Sea operation, reported revenue increasing by 40% to $442 million and profits more than doubling to $71m in 2018.
Chief executive Fernando Assing told the Press and Journal last year had been "phenomenal" and that the firm had ambitions to be "huge".
In the last 12 months Centurion Group has made four acquisitions and now the firm is eyeing up further growth with plans to float in the future and a number of other buyouts in the pipeline.
Mr Assing said Aberdeen was the perfect place to be based in order to pursue future growth of the business.
He said: "There is a solid foundation in Aberdeen of skills and businesses to serve the oil and gas industry which makes it a great place to run a global OFS (oilfield serves) business.
"There's also a number of great opportunities for us to make further acquisitions. We are growing at a tremendous rate and our ambition is to really grow."
The group increased its funding in May when it secured a $60m increase in the size of a credit facility provided by a group of banks, to $250m.
But chief financial officer Euan Leask said Centurion would also consider floating on markets like the London, Austrian or Toronto stock exchanges in order to raise more capital as the company expands.
He said: "It's all about keeping our options open. We are owned by a private equity firm. At some point they will want to make a return but no one is in any rush. At the moment our M&A pipeline has around 20/30 firms in at that we are looking at right now. A handful are North Sea centric while around a dozen are international with the rest in North America."
Recommended for you

Aberdeen-based Parkmead's revenue up 140% from previous year