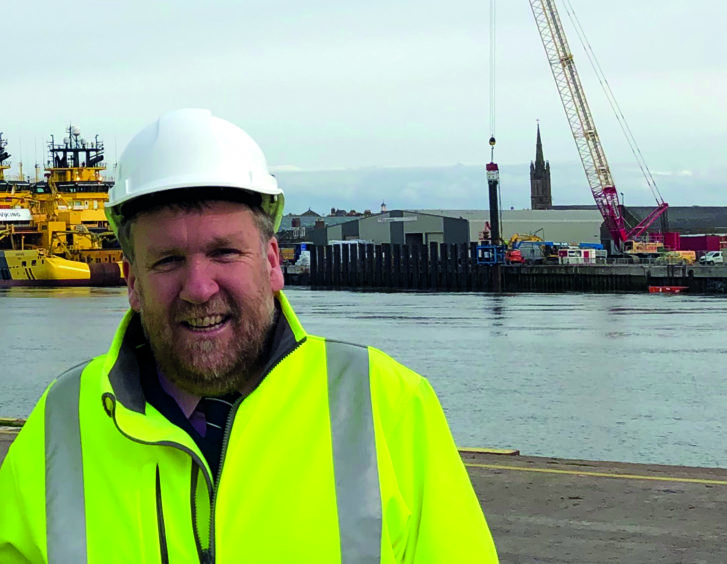 Montrose Port Authority has appointed a new chief executive as it works to strengthen its services for the oil and gas and general cargo markets.
Captain Tom Hutchison has been at the helm in an interim capacity since his predecessor Nik Scott-Gray stepped down in June.
The new appointment comes as the port undergoes a £7.7million redevelopment, including a quayside expansion and creation of a new export facility to service Baker Hughes GE's new subsea centre of excellence.
Montrose is also diversifying to serve the tourist cruise market.
Captain Hutchison joined Montrose in 2000 as a pilot following a lengthy career at sea working around the world on various container and cargo ships.
He joins amid a burst of new activity at the site, with "record-breaking" levels of vessels handled in terms of gross tonnage.
Captain Hutchison said: "These are exciting times for Montrose Port and I am delighted to be taking over as we continue to consolidate our position as a key hub for both the oil and gas industry and the general cargo market.
"I am looking forward to seeing our status strengthened as we press ahead with further development plans such as the opening of a new berth this November."
The port widely serves the North Sea energy sector, with growing work in the offshore renewables and decommissioning industries.
Chair of the Montrose Port Authority Board of Trustees, John Carmichael, added: "I am very pleased Captain Hutchison has taken over the role of CEO. He has the best interests of the Port at heart and has worked tirelessly in recent years to build a strong team with excellent customer relations.
"I look forward to continuing to work with him, as I am confident that he is the best person to lead the Port to a bright future."
Recommended for you

CHC names former Maersk Drilling boss as new CEO