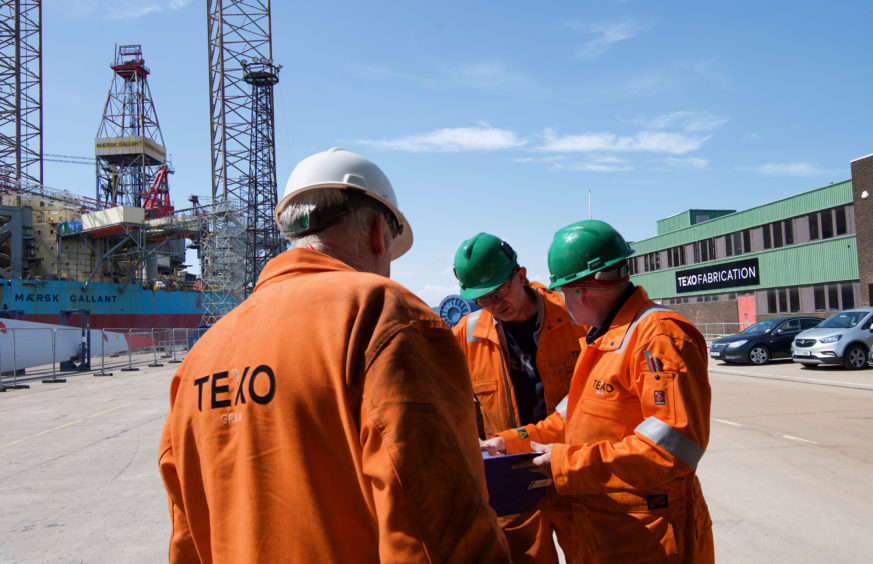 Despite the company's infancy Texo Group's Robert Dalziel says he has already been approached by a number of Private Equity firms looking to further invest.
He said at the moment executive chairman, Hayden Smith, who made his money by selling off Trad Scaffolding to French giant Altrad, is an asset to the business, providing not only funding but mentoring the business with his many years experience.
Trad was formed in 1971 and grew to become the largest privately-owned scaffolding contractor in the country. It employed around 450 people and had a turnover of around £45 million when it was sold.
Mr Dalziel said: "We were lucky enough to win one of the elevator awards for most successful new business, and I listed finding an investor from out with oil and gas and the region as being one of the reasons behind our success.
"He has significantly backed us to the tune that he has and I can't stress just how much that is. Hayden is an excellent and shrewd businessman in his own rights and he doesn't invest lightly."
He said since their formation a number of private equity firms have approached looking to be involved in the firms growth.
He added: "We have five private equity firms who have been in touch and said we want to be involved in this as soon as you move on so from day one you tell us what you want to do next as we want to be along with this journey.
"We are in the extraordinary position where we say thanks very much chaps but we're not interested right now. Further down the line I would say it would be something we would consider, by Hayden's own admission he's 80 years old and I don't know if he wants to be doing this forever more. I think he's probably looking at us as an investment and out of an investment you're expecting a return."
Recommended for you

NSTA CCS boss talks about making the Track process 'sustainable'