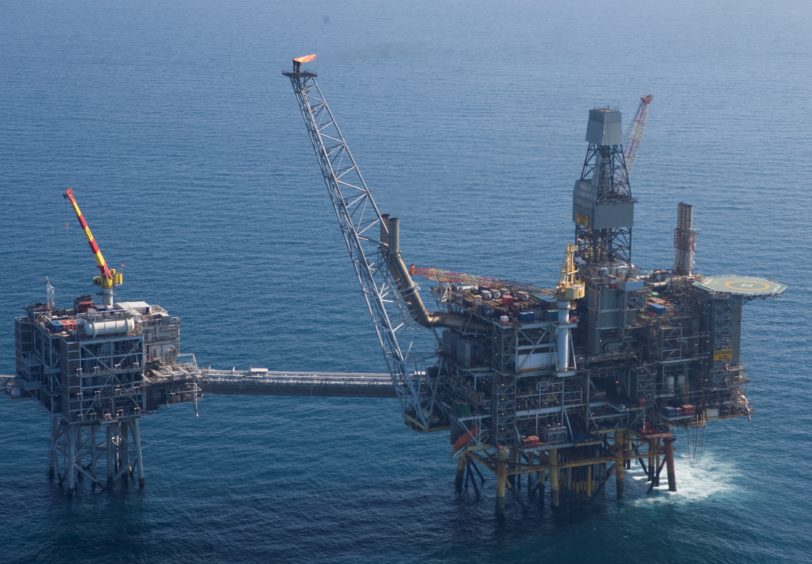 Zennor Petroleum is "pushing forward" with plans for two more central North Sea projects which would follow on from the firm's Finlaggan development.
Surrey-based Zennor is targeting 30 million barrels of oil equivalent (boe) from Finlaggan and recently awarded a gas processing contract to Ancala Midstream.
Finlaggan will produce via two subsea production wells tied back 12 miles to the Britannia field, which is included in the portfolio Chrysaor is buying for ConocoPhillips.
Drilling and testing operations were completed earlier this year, with the two production wells demonstrating flow rates in excess of 12,000 boe per day.
A pipeline from Finlaggan to ConocoPhillips' Britannia platform has been laid and trenched, and an umbilical installed.
Zennor managing director Martin Rowe said the project would be 85-90% finished by the end of 2019.
First gas is scheduled for late 2020.
Mr Rowe is "really pleased" with the progress made and the support received from the Oil and Gas Authority and the contractor community.
He put Zennor's smooth ride with Finlaggan down to the company's flexible approach.
Zennor gave contractors autonomy to decide how the field should be delivered.
Mr Rowe also said he was "ambivalent" as to whether certain key installation work should take place this year or next.
"We said, 'tell us what fits best for you and reflect that in the price'. Providing flexibility goes down well with contractors," he said.
TechnipFMC is the primary contractor on Finlaggan.
Zennor, bought by private-equity fund Kerogen Capital in 2015, is not waiting for Finlaggan first gas to start plotting new projects.
The firm has its sights on the Greenwell prospect and Leverett discovery – both wholly-owned.
The licence containing both fields was awarded to Zennor in May 2018 in the 30th licensing round.
Greenwell, thought to be capable of producing 14m boe, would be hooked into the subsea infrastructure which serves ConocoPhillips' Callanish field, also tied back to Britannia.
Zennor is looking to fast-track Greenwell and has already put out orders for wellheads and site service vessels, ahead of a well being drilled next year. Greenwell could come on stream in 2022.
Leverett, which holds 40m barrels of gas-condensate resources, could require four wells tied back to the Britannia area infrastructure. Start-up is forecast for 2023.
Zennor's current production comes from non-operated stakes in the Britannia, Bacchus, Cormorant East, Mungo and Monan fields.
The stake in Britannia was purchased from Mitsui last year, while interests in the other four were acquired from subsidiaries of north-east businessman Ian Suttie's now-defunct First Oil group in 2016.
Zennor's revenues decreased slightly to £35.5m last year, from £36.7m in 2017, as weather-related and operational issues affected some of those assets, according to accounts filed with Companies House.
The firm slipped to a pre-tax loss of £4.3m in 2018, from a profit of £6m a year earlier, due to the write off of previously capitalised costs on relinquished licences.
Mr Rowe said Kerogen is "very happy" with the way Zennor is building its portfolio.
Zennor still has £80m available from Kerogen's commitment of £240m, and the private equity firm is "keen" for Mr Rowe's team to use it.
It means Greenwell and Leverett are fully funded.
The £170m of debt secured last year from a group of six banks will be fully deployed on Finlaggan.
Mr Rowe also said the team at Zennor were "all big boys" who understood private equity was "always looking for the exit".
He said Kerogen had a 5-7 year exit timeframe when it made the initial investment in 2015.
But Mr Rowe said Kerogen's exit was not something he worried about on a day-to-day basis.
"If we run the business in a sustainable way, the exit takes care of itself," he said.
Recommended for you

ConocoPhillips gets approval for £1bn UK-Norway North Sea project