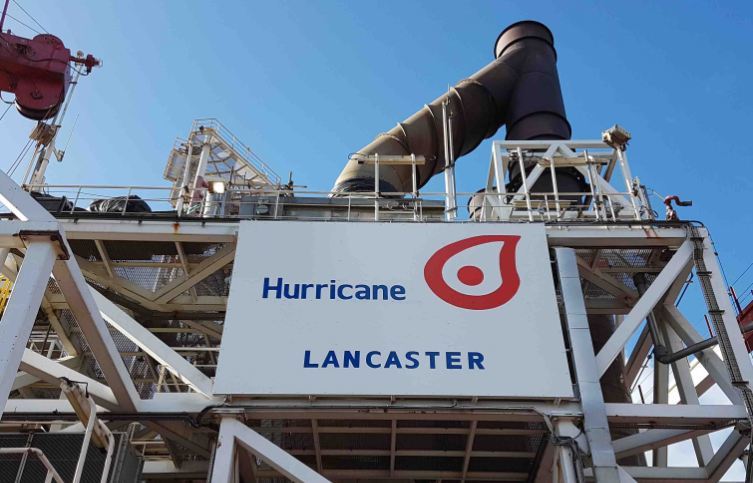 Hurricane Energy has started exploring options for a full-scale development of the area which delivered the firm's maiden revenue in the first half of 2019.
Chief financial officer Alistair Stobie said on Friday he was "really pleased" with the recently-activated Lancaster field and Hurricane was right to start thinking ahead.
Mr Stobie said the firm was "running a number of scenarios", which include looking at a new floating production, storage and offloading (FPSO) vessel.
More than 1.6 million barrels of oil have been delivered from an early production system (EPS) on Lancaster since it came on stream west of Shetland in early June.
Bosses at London-listed Hurricane said the funds generated by the EPS, served by the Aoka Mizu FPSO, were crucial. But the main purpose of the EPS was to provide data which would improve Hurricane's understanding of the reservoir.
Hurricane would use that knowledge to plot further phases of development for its fractured basement assets, concentrated west of Shetland.
Company bosses reiterated that at least six months of steady production would be required for a proper evaluation of their reservoir model.
But they are so encouraged by the EPS's first few months of performance that options are already being looked at for an "initial stage of full field development" on the Greater Lancaster Area – wholly-owned by Hurricane.
Work is under way to pick an "appropriate development scenario in terms of facilities", the company said in its first-half results announcement.
Hurricane is also mulling a number of funding structures, including "those that do not result in a reduction in licence equity".
Mr Stobie said: "We've seen reservoir performance at or above expectation since Lancaster got up and running. That gives us the ability to look forward rather than just worrying about where we are now."
Though no decisions have been made, it is understood a new FPSO could be used to supplement Aoka Mizu, not replace it.
MAIDEN REVENUE
Bosses at Hurricane hailed the company's "momentous" transformation into a revenue-generating firm in the first-half of 2019.
The business chalked up revenues of £18 million, thanks to the delivery of first oil from the Lancaster early production system (EPS) in early June.
First-half pre-tax losses narrowed to £22m, from a deficit of £60m last year.
The EPS has produced an average of 14,100 barrels per day (bpd) since first oil, ahead of Hurricane's guidance of 9,000bpd for the first few months. The system is expected to yield about 37m barrels of oil over six years at a rate of 17,000bpd.
Chief executive Robert Trice said Lancaster cash gave Hurricane "greater control" of its future as it strives to develop its "fractured basement" assets on the Rona Ridge, west of Shetland.
The firm is also exploring in the Greater Warwick Area (GWA), which neighbours Lancaster, as part of a drilling pact with partner Spirit Energy.
The first well in the 2019 drilling campaign, Warwick Deep, did not flow at commercial rates.
But a second well, Lincoln Crestal, achieved a maximum stable flow rate of almost 10,000 barrels per day.
Lincoln Crestal is expected to be tied back to Aoka Mizu next year, with first oil slated for the fourth quarter of 2020 or early 2021.
Drilling on the third and final well in the campaign, Warwick West, will begin "shortly".
Hurricane intends to drill more wells in the GWA next year and said a rig contract would be signed soon.
The company also provided an update on the Whirlwind discovery, saying it was not a suitable candidate to be tied back to Aoka Mizu.
Subsurface and development teams are working on the best appraisal option for Whirlwind.
And Hurricane will relinquish the Strathmore asset, which, unlike the firm's other reservoirs, is sandstone, not fractured.
Recommended for you

Hurricane Energy Lancaster field sells 10million barrels of oil