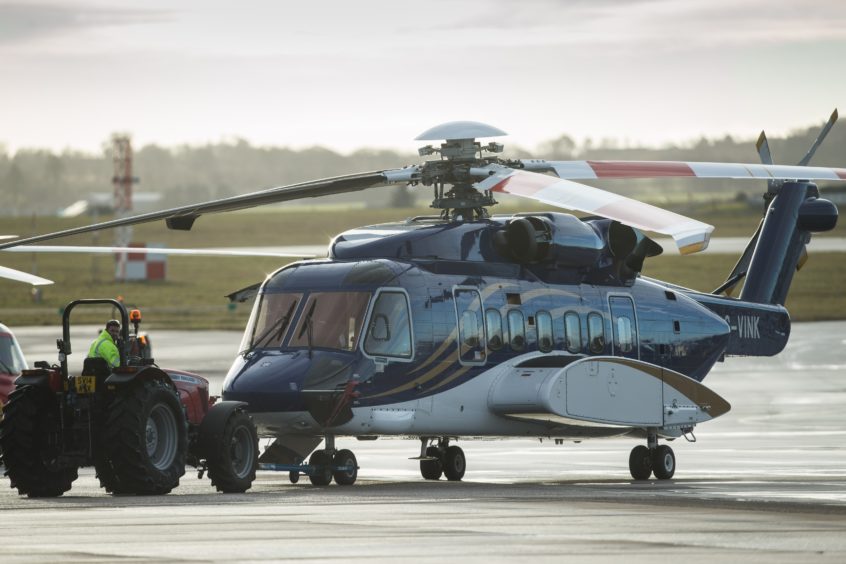 Helicopter operator Babcock has said "continued commercial pressures" saw its UK offshore oil and gas business swing to a loss last year.
In accounts posted to Companies House, Babcock Mission Critical Services Offshore reported a pre-tax loss of £2.8million for the period ending March 31, compared to a profit of £4.3m the previous year.
The firm, which operates out of Aberdeen, Blackpool and Sumburgh, said it continued to be faced with pressure to reduce costs despite a stabilised oil price.
Babcock's loss was on revenues which had increased from £129.7m to £133.7m, however this was offset by an increased cost of sales.
Underlying profit was £5.7m up from £4.3m the year before.
"Continued difficulties" in the oil and gas sector saw the firm recognise an £8.6million onerous lease charge, reflecting the cost of their aircraft leases versus actual market rates.
However the company said it was also "optimistic on the future" and performed "in line with expectations" in the last year.
In a statement, it said: "Over the course of the year, the Company's core business activities faced continued commercial pressures, despite a stabilised oil price.
"There has been a continuing need for companies operating in the UK oil & gas market to lower operating costs whilst maintaining service delivery and ensuring the highest level of safety within the industry for its customers and passengers.
"The business remains optimistic on the future and there remains significant long and short term opportunities both at a tactical and strategic level.
"Key to this will be to build long term strategic relationships and partnerships with existing and new customers."
Earlier this year the firm closed down its operations in Norwich following the loss of a key contract with Perenco at the end of last year.
The deal was the "sole competitive contract" for that location.
Babcock Mission Critical Services Offshore highlighted that it benefited from being part of the wider Babcock International Group, with support to enhance its fleet capability.