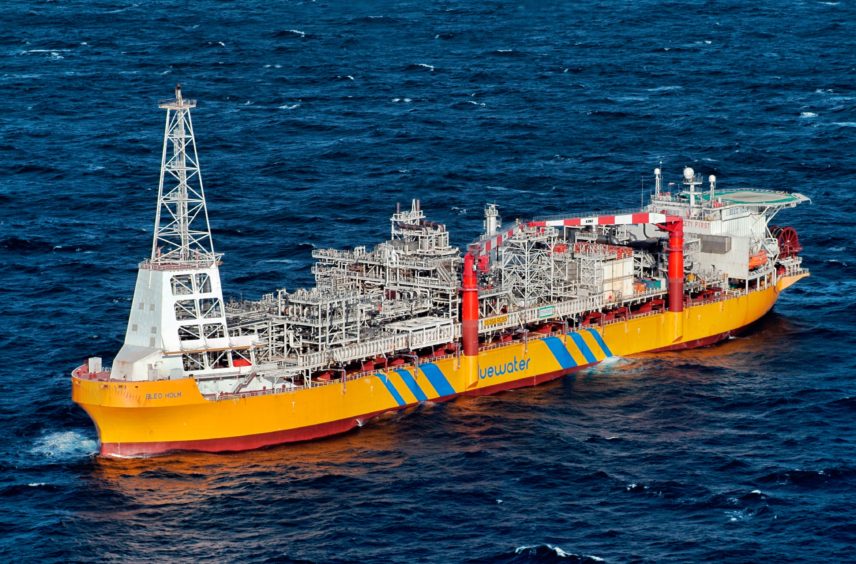 North Sea operator i3 Energy is aiming to enter into discussions to develop its new oil discovery as a joint project with Repsol Sinopec Resources UK (RSRUK).
The firm, headquartered in Westhill, Aberdeenshire, confirmed yesterday it had made a discovery at its Serenity prospect in the outer Moray Firth, with estimates of 197million barrels of oil in place.
Serenity is believed to be geologically connected to RSRUK's Tain project, which it is developing as a tie-back to the Bleo Holm floating production, storage and offloading vessel (FPSO).
That project is expected to be sanctioned in the second half of next year but i3 hopes a new plan for a joint Tain-Serenity scheme can be agreed.
I3 chief executive Majid Shafiq said: "The Tain field will have to be unitised. It is connected to Serenity as we believe this shows. We'll end up in a commercial negotiation with RSRUK so that we can arrange with them how the joint fields can be developed and built up.
"The OGA are aware of our interpretation of Serenity and that we believe it is connected to Tain.
"(RSRUK) are aware of that and we anticipate that will lead to an unitisation discussion and effectively a joint development of a single field called Tain-Serenity."
Mr Shafiq added that there has already been "initial discussions" with RSRUK on Serenity, meanwhile news of the discovery sent shares up up 46% to 41pence at close of trading yesterday.
RSRUK's partner RockRose, who owns 50% in Tain, said it will "work to understand fully its implications for the Tain development project".
Serenity was the second of a three-well drilling campaign for i3, which recently drilled a pilot well at the nearby Liberator field.
Once Serenity is plugged and abandoned, the Borgland Dolphin semi-submersible rig will move back to the Liberator field to drill a pilot hole at a future development well.
I3 has revised its plans for developing Liberator, starting with a first phase targeting the recovery of 23m barrels from four wells.
New data has revised down oil in place for the field itself from 93 to 63million barrels but increased that for an area to the west of the field from 226m to 396m barrels.
I3 also wants to use the Bleo Holm vessel, leased to RSRUK, to develop Liberator, with the two "very close" to fully agreeing terms, according to Mr Shafiq.
The firm said it would be "efficient" to drill a full appraisal at Serenity around the time of first oil from Liberator, expected next year.
Chief financial officer Graham Heath said: "For us today Liberator has been our top priority because it's nearest to development.
"Discussions with RSRUK for that field and, obviously our progress with the OGA, on a field development plan are nearer-term for us than Serenity. Albeit that the RSRUK-RockRose partnership are moving forward with a FDP for Tain which we would potentially phase Serenity into.
"We're going to go back to Liberator next to drill that next well which would be at a future production location. That first producer would then be drilled during the execution phase of Liberator Phase 1 which is set to start during the course of 2020.
"It would be efficient if we were to begin drilling production of Liberator into 2020 and begin that same programme of further appraisal of Serenity at that time."
I3 is aiming to drill its third appraisal well of its current campaign, once again at Liberator, by the end of December.
Recommended for you

Europa eyes decision on Tain-Serenity combination in early 2023