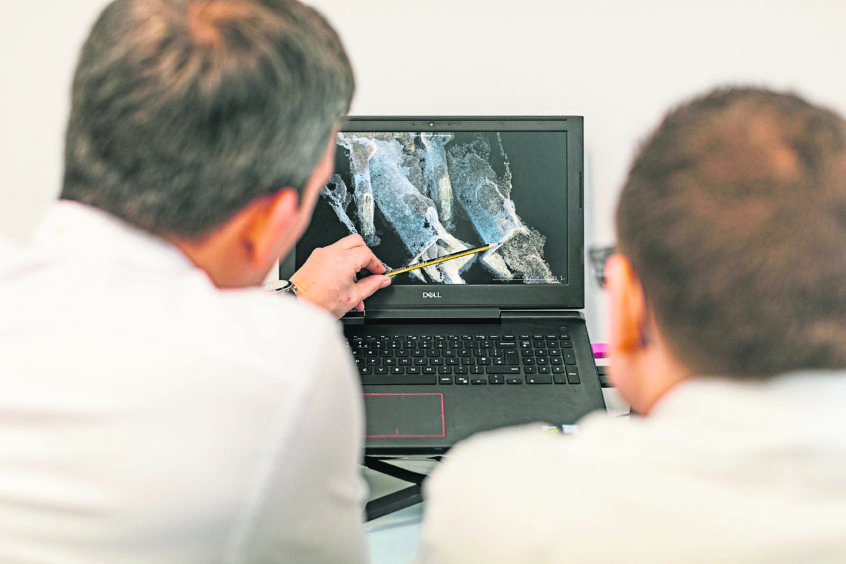 Subsea scanning specialist Viewport3 has announced its entry into the UK decommissioning market with a pair of new contracts worth a combined £100,000.
The Aberdeen-based firm will use its 3D scanning devices to provide a precise picture of underwater infrastructure prior to decommissioning, stopping operators from "going in blind".
This would remove some of the challenges around the decom process, such as relying on "out of date" drawings and "guesswork", in turn preventing mobilisation of unsuitable equipment and excess spending with marine contractors.
Viewport3 did not reveal who the contracts are for, but said it was with "two major operators" as the firm targets £450,000 turnover this year.
The company has already been making strides in the subsea market, saving firms around £10 million with its scanning tech, which involves the use of remotely-operated vehicles or diver-mounted cameras.
In 2018, its second year of trading, the company increased turnover 34 times to £340,000, from just £10,000 in 2017.
Richard Drennan, one of the co-founders and directors of Viewport3, said: "We have always believed in securing a better and more accurate way of handling the decom practice.
"It's important to understand that small misconceptions surrounding the condition of underwater hardware can cost the industry millions of pounds, not least through significant delays and interruptions. By investing in reliable scan data, we can ensure the retrieval of subsea equipment is completed successfully.
"There is little room for uncertainty, and we feel passionate about providing the data needed to achieve smooth running operations.
"Collecting 3D geometry from seabed hardware prior to launching decom operations is a must, understanding the precise details offers great benefit compared to going in blind."
The business was launched at the start of 2017 by Mr Drennan and Chris Harvey, who met while taking part in the start-up support programme run by social enterprise Elevator.
It has since had a strong run of success in the subsea sector and even used its technology earlier this year to scan a Second World War submarine sunk off the coast of Alaska.
The four-month project constructed stunning 3D visuals of the USS Grunion, which lies nearly 1,000 metres deep, to be studied by researchers.
Before that, Viewport3 embarked on its "breakthrough project" with subsea service firm N-Sea, scanning 11 sections of the hull on a semi-submersible rig in the North Sea.
The 3D data that Viewport3 produced was used to help design and build a cofferdam, a watertight structure permitting construction to take place below the waterline.
The data was collected in just eight days, a vast improvement on the more typical 20 days.
Viewport3 also worked with BP to provide an innovative method of digital model construction for mooring line chains for a Calm buoy located in offshore Angola.
It is now hoping to build on that success with its entry into decoms, with the two new contracts to begin before the end of this year.
The firm also recently joined industry body Decom North Sea, a group which aims to increase collaboration and innovative ways of working within the decommissioning sector.
Chief executive John Warrender said: "We would like to welcome Viewport3 into our community of practice and look forward to assisting one of our newest members in delivering its technology and skills to a new market."