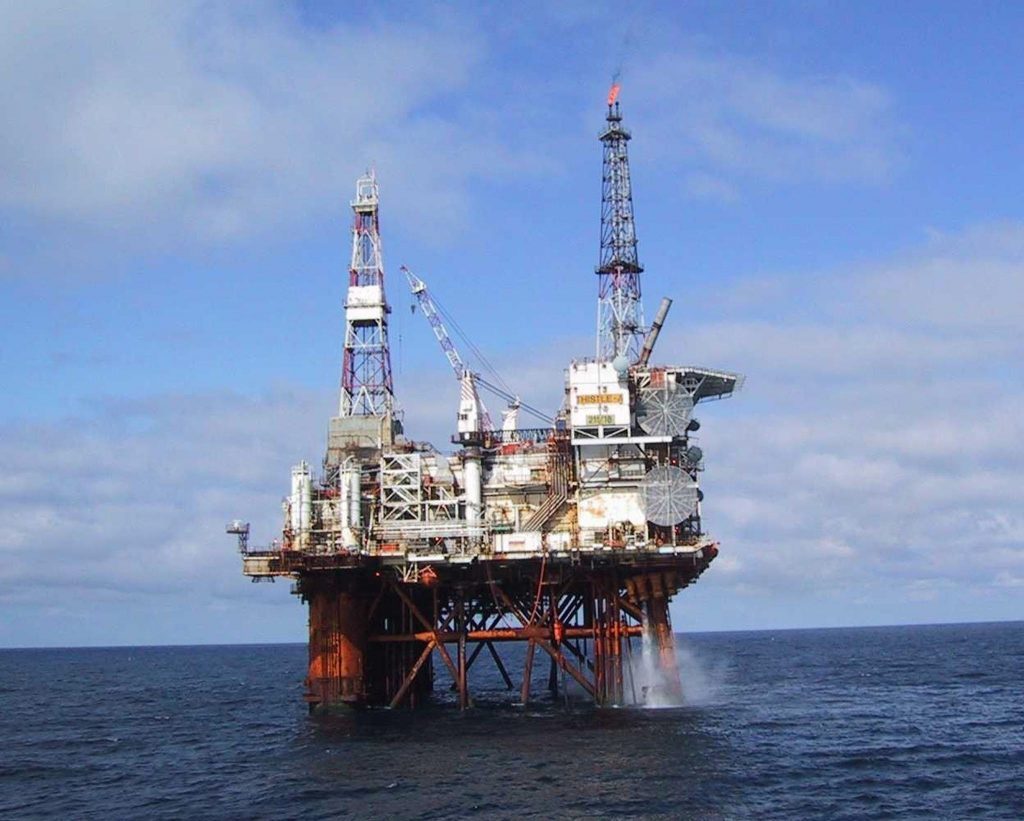 Oil firm EnQuest has said it is working with suppliers on a range of options for restoring the Thistle platform to production.
Thistle had to be shut down and evacuated last month after a subsea inspection flagged deterioration in the condition of a metal plate connecting a storage tank to platform's legs.
A spokesman for EnQuest said the company was considering removing the platform's two redundant storage tanks, but had not ruled out other options.
The spokesman also said EnQuest had yet to settle on a definitive timeline for completing the work and getting the installation up and running again.
He said: "At present, the Thistle facility remains shutdown while we confirm our remediation plans.
"We will return Thistle to safe operation as quickly as possible, but recognise that we must first develop and implement the right solution.
"We are working with a number of suppliers on many potential solutions, which includes the removal of the two redundant storage tanks.
"We will continue to keep OGA, BEIS and our future Thistle decommissioning co-venture partners, BP and Chrysaor, fully engaged in our remediation planning and execution.
"At this early stage in the process, we cannot provide a definitive timeline for project completion."
Thistle lies around 125-miles north-east of Shetland.
Recommended for you

EnQuest hands in decommissioning plan for fire-hit Heather platform