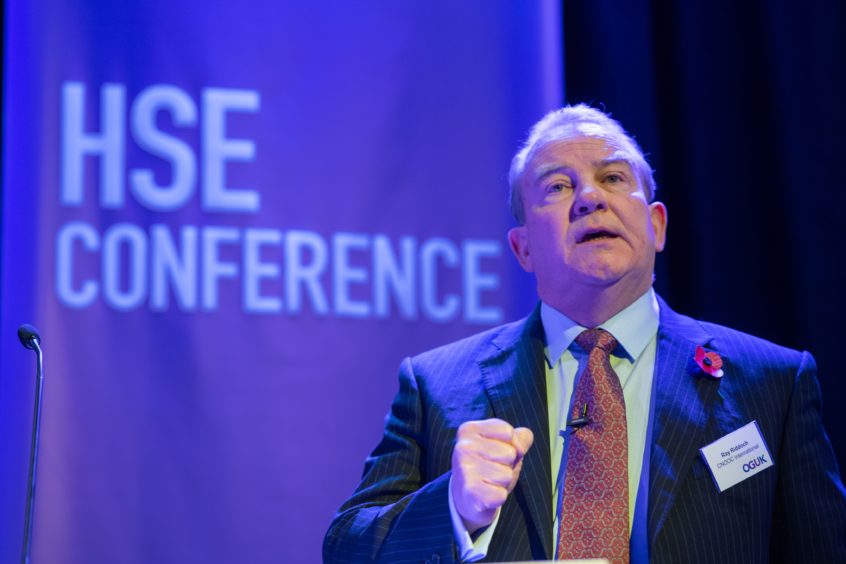 The UK boss of CNOOC International has said the "Gung-Ho" days of the North Sea are finished amid a need to focus on mental health.
Ray Riddoch, managing director for the UK and senior vice president for Europe and Africa at the Chinese operator, addressed Oil and Gas UK's HSE Conference in Aberdeen yesterday.
Starting his career in the early 1980s and spending an "extended part" of that offshore, Mr Riddoch explained that the old ways of working are "gone".
He described how the industry is changing as it faces the challenge of removing stigma on mental health issues.
Mr Riddoch said: "I didn't think as I was coming to the end of my working career that I would be participating so often not only in conversations about operational safety or process safety, but in conversations round about emotional wellbeing and mental health.
"I've been in this industry for a number of years now, some would say too many, and I spent an extended part of my working life offshore and I enjoyed it. It was gung ho. Man-up. You go out there, day one and you're into it. Day 14 back out of it. Stop off in the Spiders (Web pub) the day you get back in, have a couple of beers, it is a tough industry.
"That's gone. We have to listen to our workforce and we have the challenge now of understanding mental health and, in particular, removing the stigma around about it."
There has been growing focus on the mental health of the onshore and offshore oil and gas workforce in recent years.
From an offshore perspective, concerns have been raised that extended three-week rotas may impact mental health, and in turn safety, with the Health and Safety Executive carrying out work to understand the full effects of longer shift patterns.
CNOOC has held a series of drop-in sessions for workers to improve mental health awareness and support those who may be struggling.
Mr Riddoch said many were open about their experiences and it proved a "lesson" for him that those who were struggling were not those who he expected.
He said: "Someone said to me recently you can see when a man has a broken leg but you can't see when he's got a broken mind. I thought that was quite powerful.
"After a series of events, I had more than 15 colleagues email me and they shared their situations with me and their experiences. They were very open.
"The surprising thing is if you'd asked me to choose 15 people from my organisation that have had a challenge with their mental wellbeing it would not have been these 15. Not one of them. And that proved to be a lesson to me.
"The feedback was brilliant. But the important thing is don't just do it on mental health awareness day, don't just do it when there's a date in the diary or there's a programme on the TV. Do it constantly."
Recommended for you

'Still a lot' to be done on diversity in the North Sea, says BP boss